Submitted By Charlene Chaney
In 1985, a group of agility enthusiasts came together to form one of the first agility clubs in the United States -- the Dallas Agility Working Group, or DAWG. The club's was founded to promote the sport and to sponsor competitions open to everyone. Today, DAWG continues its mission by offering clinics, trials, and training classes taught by club members and guest instructors.
DAWG works tirelessly to introduce the sport of agility to young and old by inviting groups, schools and organizations to participate in trials, clinics and demonstrations held throughout the year. This month, in honor of Pet Safety Month, DAWG is entertaining about 30 kids and introducing them to agility.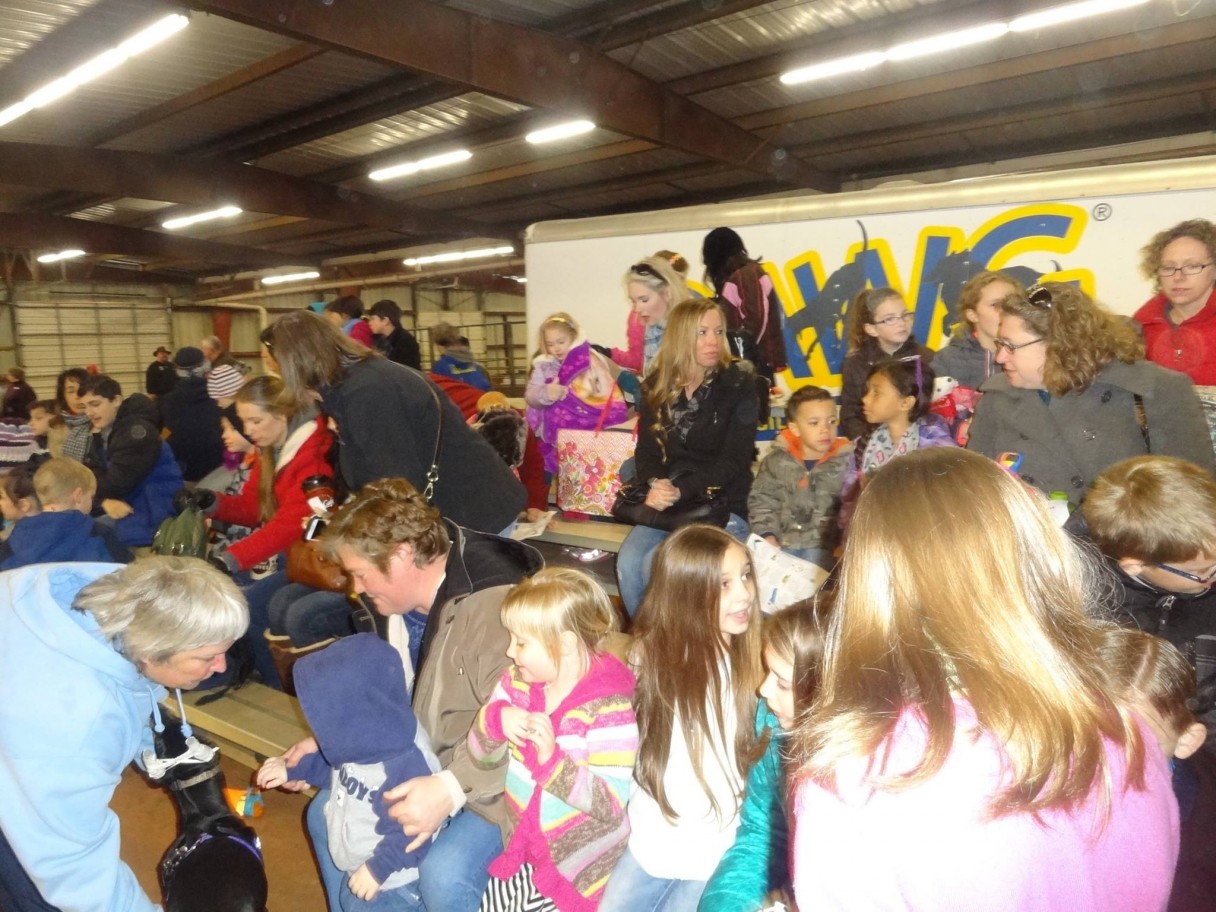 Kids and DAWG club members
Each year, DAWG also selects a dog-related charitable organization to support. The club raises money throughout the year and donates proceeds from club events to support the organization. This year, DAWG is supporting Take Me Home Pet Rescue (TMHPR), a non-profit located in Richardson, Texas committed to finding forever homes for homeless pets.
-- Great work, DAWG!