Colonial Williamsburg recently announced the addition of a new staff member—an adorable bundle of fluff, aptly named Liberty.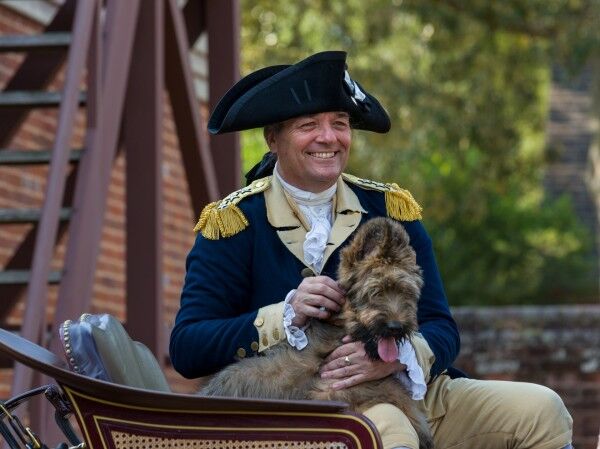 She's a 4-month-old Briard puppy who will become the first official canine mascot since the living-history museum was established about eight decades ago. She will be trained as a therapy dog, and her job will be to help visitors absorb lessons about the Revolutionary War.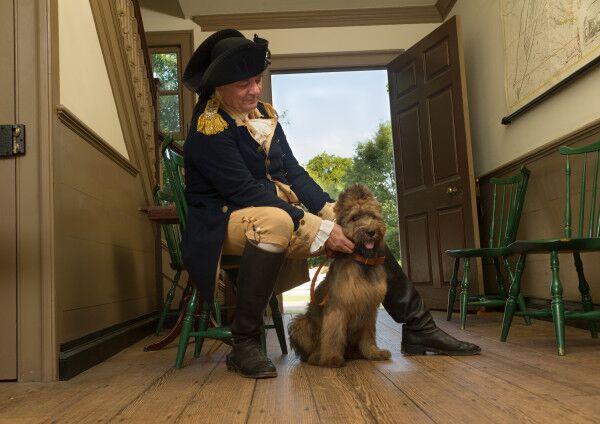 Liberty has a plum assignment—portraying one of George Washington's canine companions. Much of her time will be spent with a costumed handler, greeting hotel guests, strolling along the town's famed Duke of Gloucester Street (dubbed DoG Street), riding in horse-drawn carriages, and helping explain the significance of the Battle of Bunker Hill.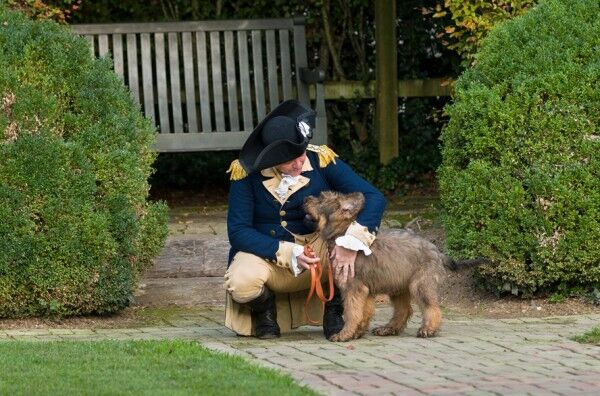 As to why a Briard, Colonial Williamsburg's president and CEO Mitchell Reiss says that research suggested the French herding breed would have been around in the 18th-century. Washington, an avid dog man, is most associated with hounds but the Mount Vernon website says that he also owned Briards. You can learn more about the breed at the Briard Club of America website.
The CW blog entry, written by Bill Sullivan and Jessica Ross, notes that Thomas Jefferson, once the American ambassador to France, most likely brought the breed to America.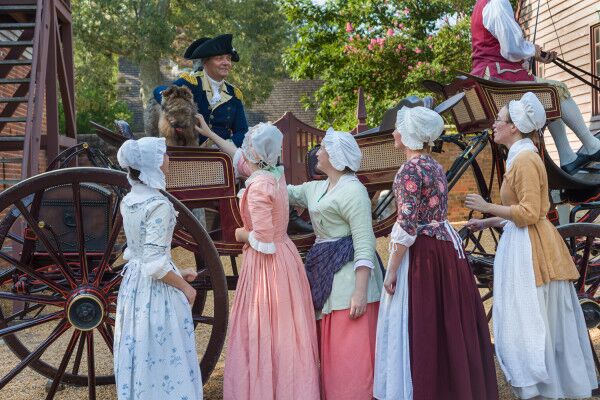 Liberty will be making her official debut on September 19, when she and George Washington will lead a march of dogs and owners through the canine-friendly streets of Colonial Williamsburg. The march will benefit dogs living in a local shelter.
Response to the announcement of Liberty's new job has been enthusiastic, including one comment from another famous Briard, Norman the Scooter dog. He sent a picture and his warmest regards.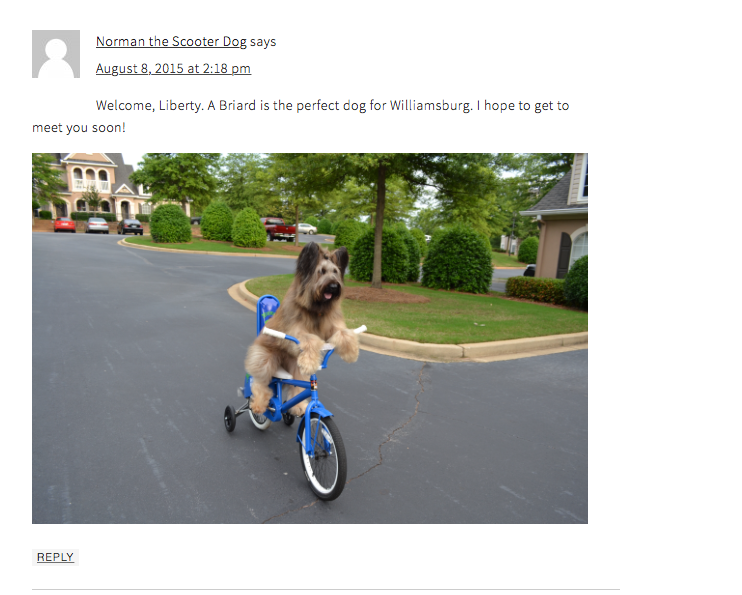 Want your dog to be as at ease meeting and greet the public as Liberty? Learn how by training for the AKC's Canine Good Citizen test on our web site.
Photos courtesy of The Colonial Williamsburg Foundation.
Related Stories:
http://www.woofipedia.com/articles/independence-day-special-george-washington
http://www.woofipedia.com/articles/quiz-how-many-presidential-pets-do-you-know
http://www.akc.org/news/vive-le-chien/