Thanks to the hard work of club president and show co-chair John Seeley, the Wachusett Kennel Club achieved pre-event coverage of their upcoming all-breed shows in the Boston Globe. Read the article here.
From the Globe:
IF YOU GO...
Imagine 800 purebred dogs under one roof: every breed you can think of, from gigantic Great Danes and Saint Bernards to tiny toy poodles and chihuahuas.
That's what's coming to Marlborough next weekend, when the Wachusett Kennel Club hosts its annual dog shows at the Royal Plaza Trade Center.
WHERE Royal Plaza Trade Center, 181 Boston Post Road West in Marlborough.
WHEN Friday through Sunday, Aug. 14-16. Novice night, including rally and obedience trials, will take place Friday from 5 to 8 p.m. Individual breed judging will take place on Saturday and Sunday, starting at 8:30 a.m., with finalists competing for Best in Show around 5:30 p.m. The puppy event on Sunday will start at approximately 2 p.m. For more information, visit www.wachusettkc.org.
COST Admission on Friday evening is free. Admission for Saturday and Sunday is $5 for adults; $2 for children under age 12; and free for ages 60 or older.
For continuing online coverage of the event, follow the hashtag #GlobeDogs on Twitter.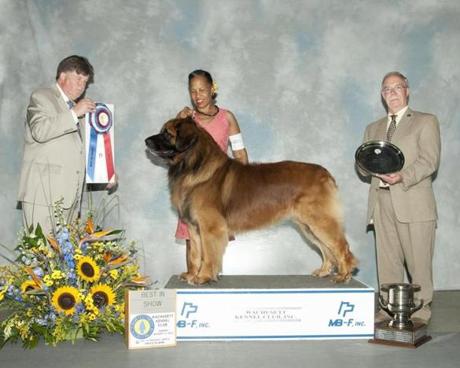 FRITZ CLARK, THE STANDARD IMAGE
A Leonberger named A Feiner Eros won Best in Show in the Sunday competition last year.