AKC Field Representative Sharon Hodgens-Wood recently caught up with several exhibitors around the obedience and rally rings. Here are their stories: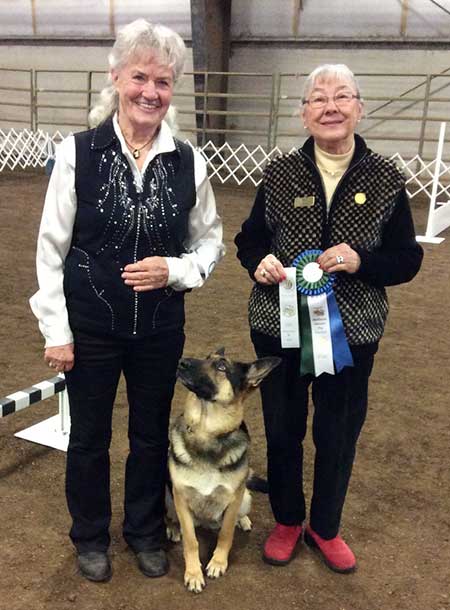 Lori Nickeson from Bend OR has been showing in AKC events for 48 years. Her current dog "Indy" earned a UDX at the Linn County show. Indy started out great, getting 6 UDX legs in the first 12 shows and then hit a dry spell of six shows before getting those last four legs. And Lori isn't ready to retire yet - she's starting her next dog in March!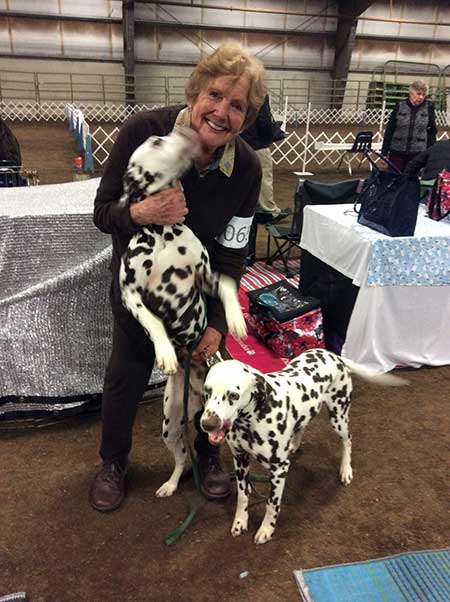 Paulina Verzeano showed her first Dalmatian at an AKC event in 1953. It took 26 tries to qualify for that first Novice leg but Paulina was not discouraged. She got the CD on that dog and is still showing her Dalmations 48 years later. Five-year-old Cate finished a UD last year and showed at the Linn County KC trial for UDX legs. Paulina is also showing a younger dog for CDX legs.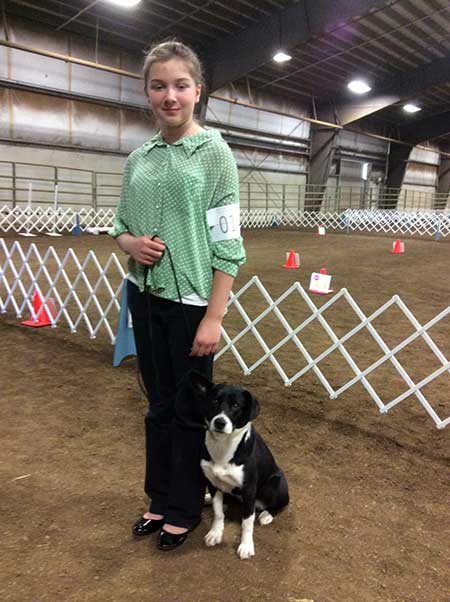 McKenna Johnson, age 11, found her All American Dog "Zoey" in a shelter. She thinks Zoey was about a year old then. Now Zoey is two years old and they have earned an AKC RN and BN. McKenna started training Zoey in 4H Junior Showmanship and now shows in AKC events. They showed in Beginner Novice and Rally Novice at the Linn County Kennel Club in Albany, Oregon where they earned those new titles.
Boston Terrier "Carly" came to live with 11-year-old Jessica Bryant as a 6 month old puppy. Jessica did all her own training through 4H in Agility, Junior Show and Obedience. She began showing in AKC at the Linn County Kennel Club show in Albany, Oregon and now three-year-old Carly has two legs toward her BN and two first place ribbons from the Beginner Novice A class.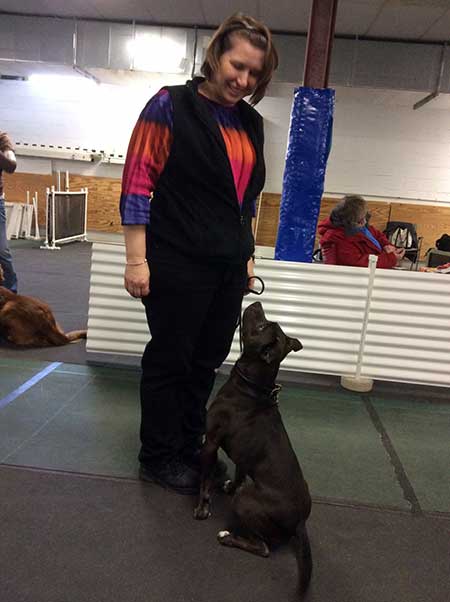 Gator was found in a ditch in rural Minnesota. He spent six weeks with a veterinarian while he waited for a home. Then Holly Bushard came along and took him home with her. It was supposed to be a foster home, but Gator 'marked' it as his own as soon as he got in the door. Holly took the hint and Gator had found his home. He and Holly soon began training together and now, seven years later, Gator has a UD and an RAE and they will soon travel to St Louis to compete in the AKC Rally National Championship.