In a special presentation held April 6th, the Central Ohio Kennel Club donated an AKC Pet Disaster Relief trailer that will serve Delaware County, Ohio and the surrounding areas.
The trailer will help the Delaware County, Ohio Animal Response Team provide animal care services during the first critical hours after a disaster. An AKC Pet Disaster Relief trailer creates a safe, temporary home-base for at least 65 pets and is stocked with essential supplies such as crates, carriers, litter, microchips and scanner, bowls, collars and leashes, equipment like fans and a generator, cleaning supplies, and training materials.
The donation is the first of its kind in the state of Ohio and will help the animal response team to more effectively assist local pets and their owners, without using any taxpayer dollars. Learn more about the trailer in ThisWeek Community News.
Central Ohio Kennel Club has also funded another AKC Pet Disaster Relief trailer that will soon be delivered to the Stark County Emergency Management Association to serve Stark county (Canton, OH area) in northeastern Ohio.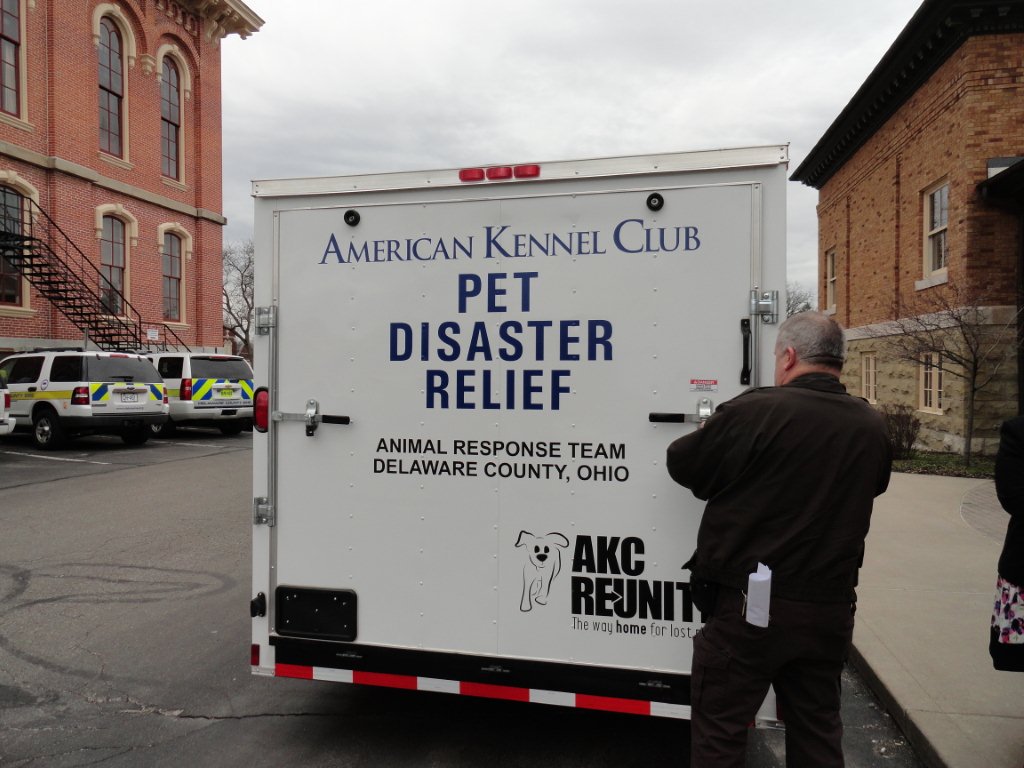 John King, Dog Warden, opening the back of the trailer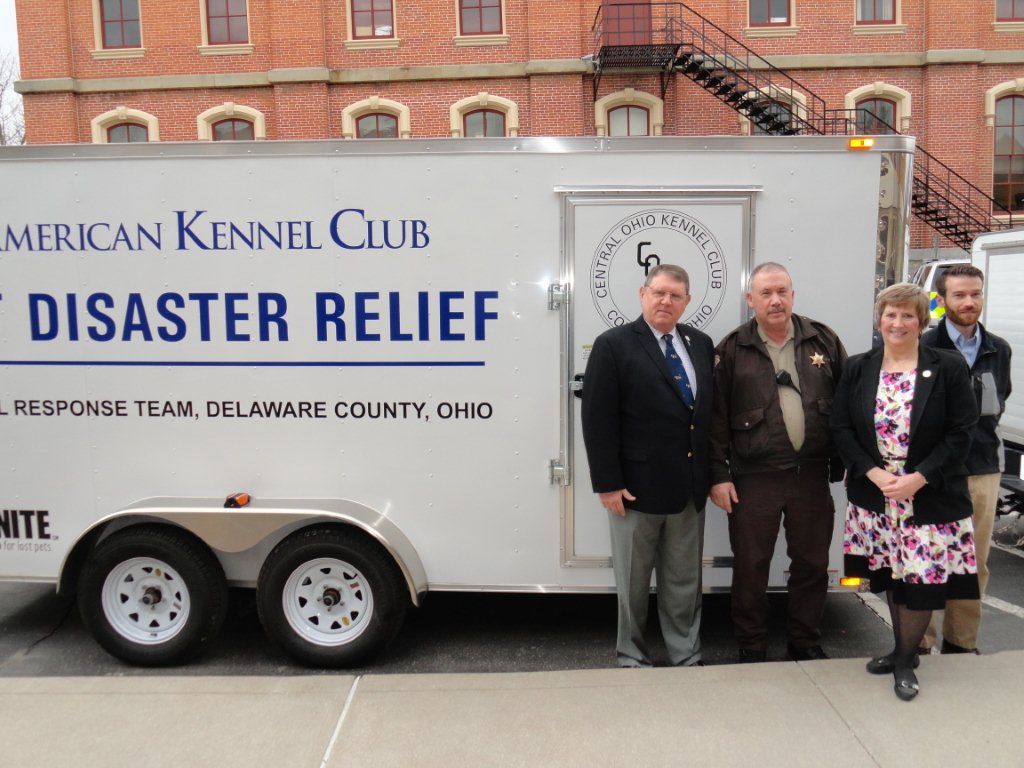 Jon M. Green (COKC Delegate), John King (Dog Warden), Sean Miller (Delaware County EMA Director), Cindy Wegner (COKC President)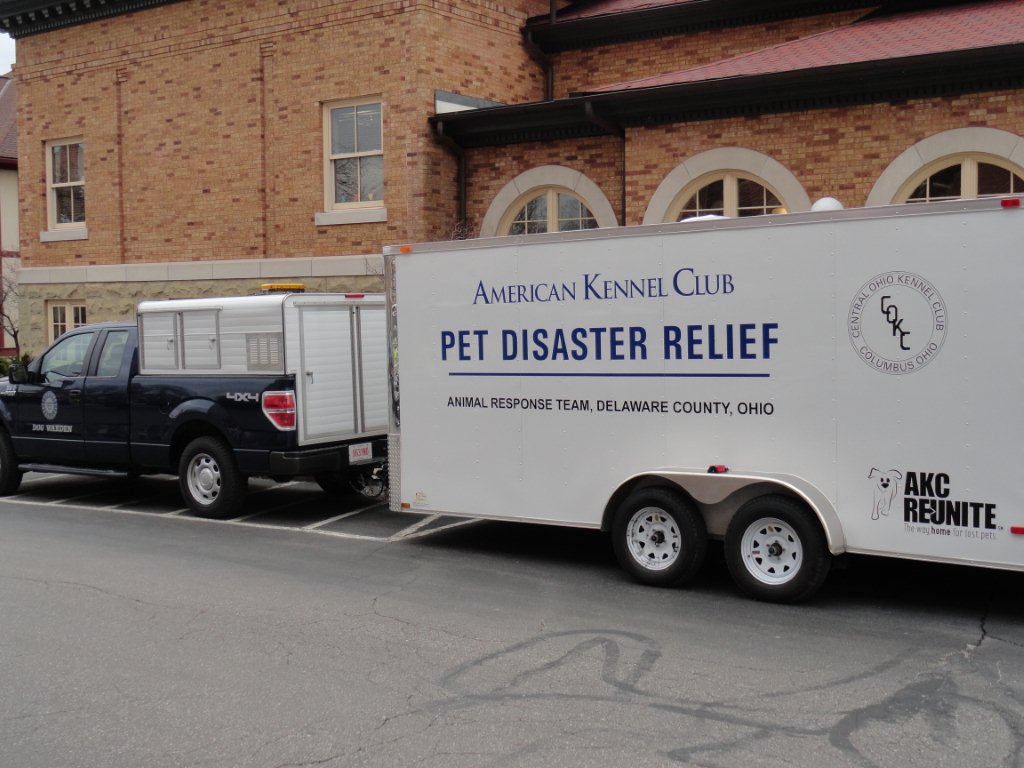 The trailer hooked to the dog warden's truck, outside the Commissioner's office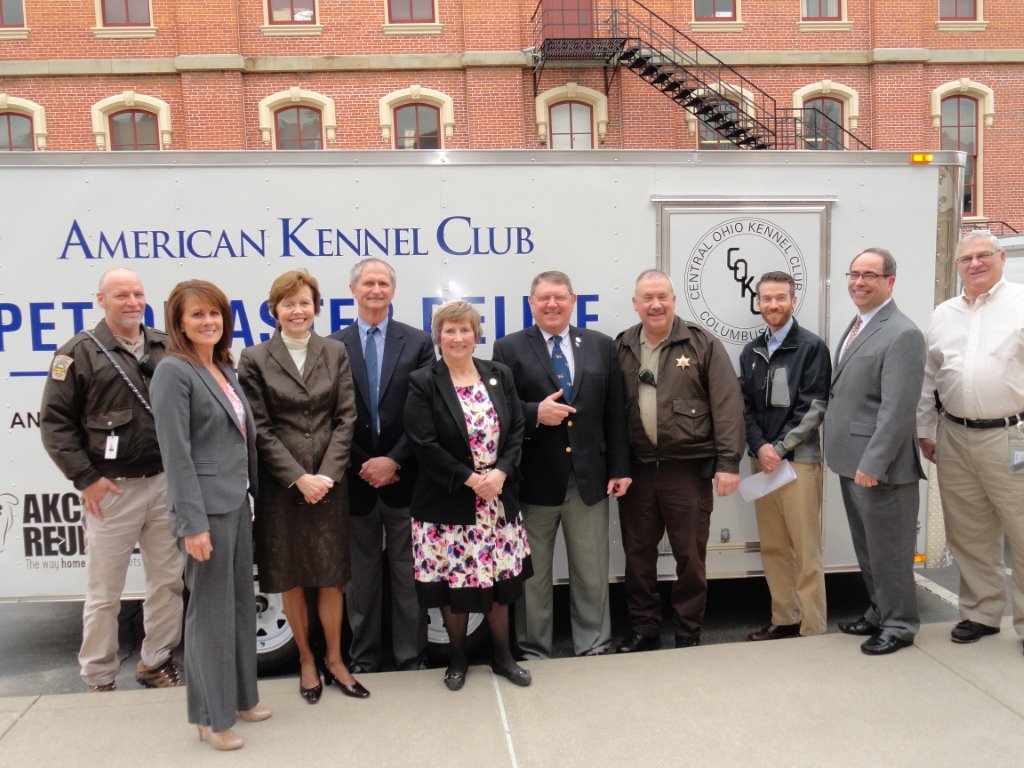 Assistant Dog Warden, Assistant County Administrator Dawn Huston, Commissioner Barb Lewis, President of Commissioners Gary Merrell, Cindy Wegner, Jon Green, Dog Warden John King, EMA Director Sean Miller, Commissioner Ken O'Brien, County Administrator Tim Hansley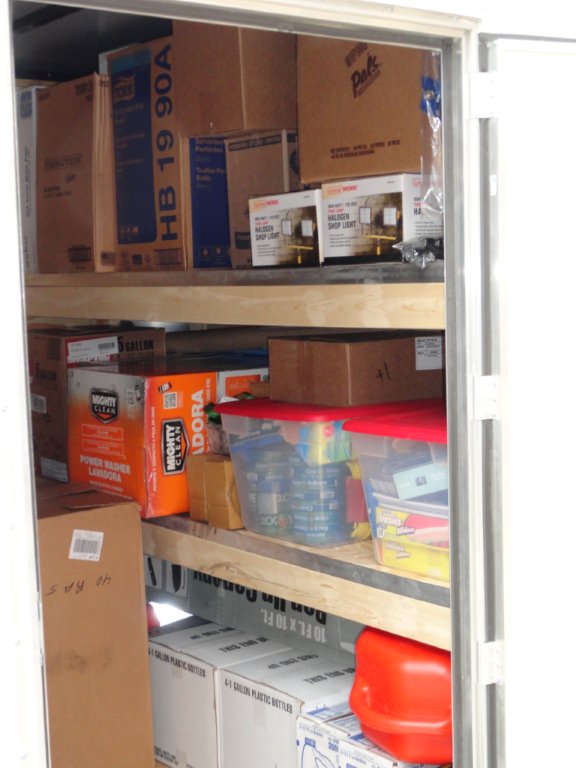 Trailer supplies