By Roberta Pylate, Cape Fear DTC club member
The Cape Fear Dog Training Club, located in Fayetteville, North Carolina, is pleased to be able to support its local county and city law enforcement K-9 partners. Ken Yager, president of the Cape Fear Dog Training Club (CFDTC), recently presented the Cumberland County Sheriff's K-9 Department with two Elite K-9 aluminum crates valued at $1500 to transport their working dogs for training and vet visits. Pictured receiving the crates from Ken above are Corporal Joe Salisbury and his dog Kiria and Corporal Mark Lee with his dog Lena. Corporal Salisbury expressed his appreciation for the crates and stated that sheriffs in the K-9 department often have limited resources to be able to transport their dog in an emergency situation.
Ken also recently presented Sgt. Ketchum and the City of Fayetteville Police K-9 Department with over $500 worth of items and training aids to use with their police K-9s to train and care for their working dogs. Sgt. Ketchum expressed his appreciation for the items and stated that the K-9 officers often have to spend their own money to provide the necessary items for their working dogs. The dogs couldn't wait to get at the Kongs!
CFDTC also sponsors AKC sanctioned events in the Fayetteville area. More information is available at the club's website here.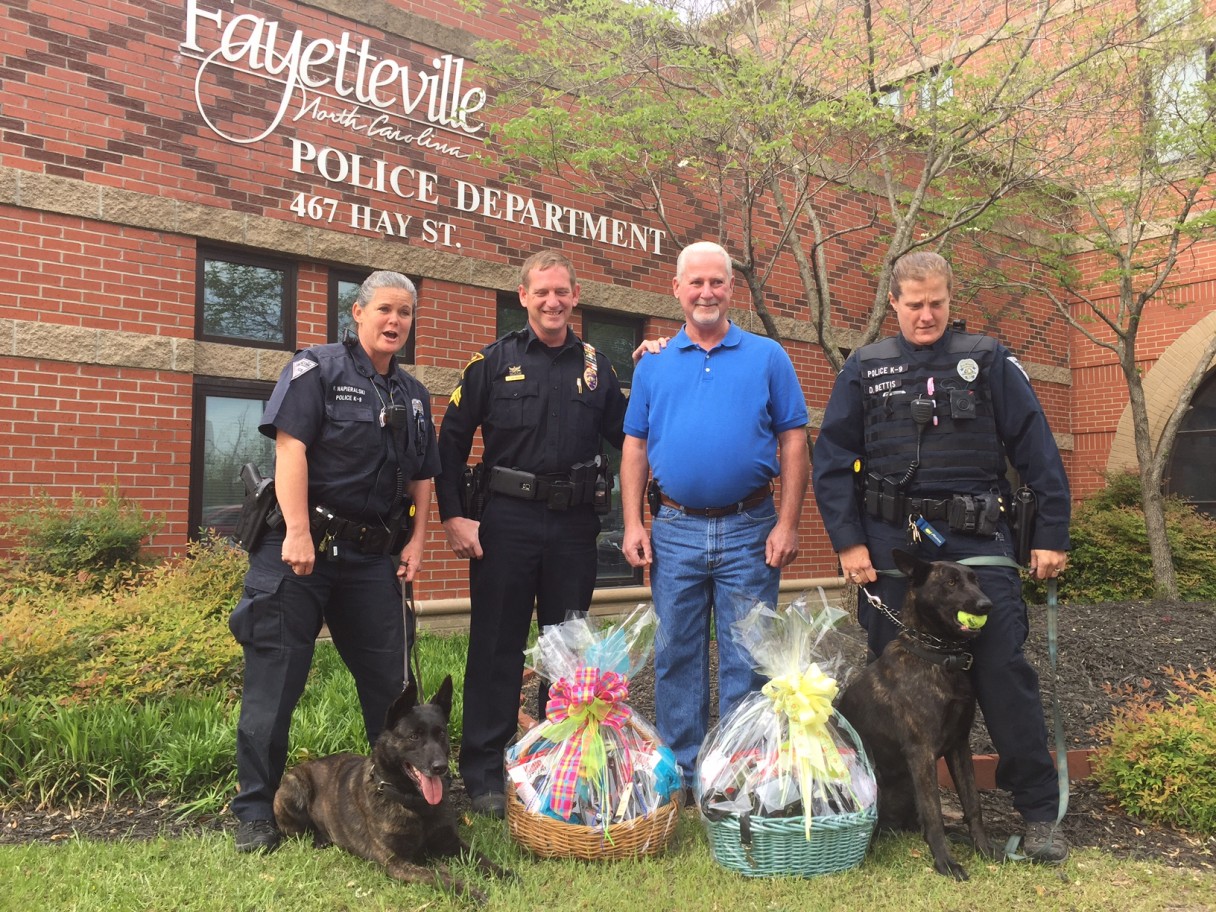 L-R: Officer Napieralski and her K-9 Hemi, Sgt Eddie Ketchum, Ken Yager-President CFDTC, Officer Bettis and her K-9 Toos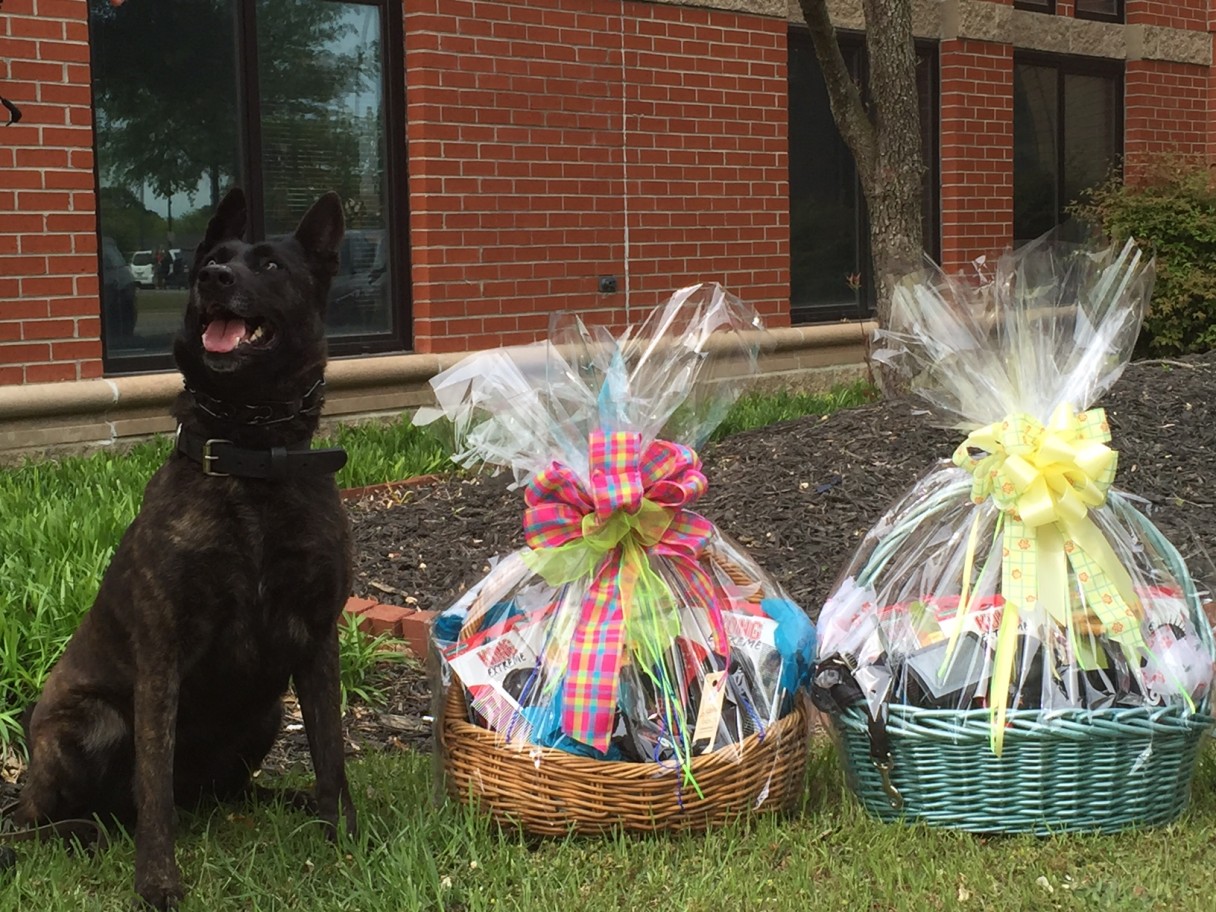 K-9 Hemi ready to get one of those Kongs