Approximately 60 children, ages 6 months through 17 years old, attended the kickoff of the Jackson City Library's Summer Reading Program with an American Kennel Club Dog Safety presentation on Wednesday, June 8.
The program was taught by AKC Canine Ambassador Kathi Jo Zornes from the German Shepherd Dog Club of Central Ohio, Inc. and her therapy dog, Beck. Zornes began with the Dog Listener video with an interactive question and answer session afterwards. Therapy Dog Beck allowed children the safe opportunity to practice properly greeting a dog from the information provided in the video as well as shook hands, gave high fives, and even read a book to the delight of the audience. Beck was a huge hit!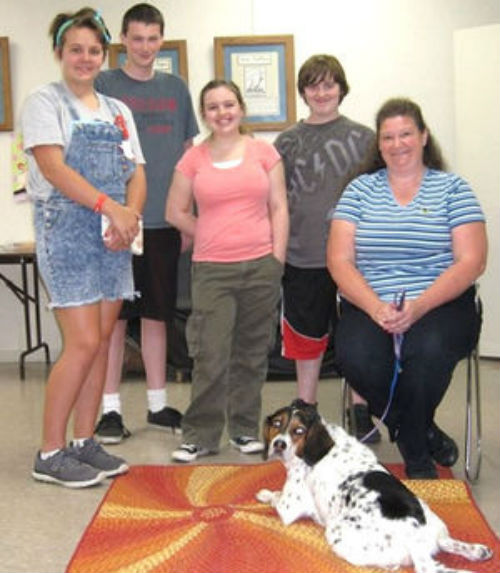 All children were provided with The Dog Listener workbooks, Bailey the Beagle coloring books, pencils, responsible dog owner book markers, stickers, and other resources at the conclusion of the event.
Sharon Leali, a representative from the Jackson City Library, stated that the presentation helped people see the needed importance of teaching children the proper way to approach and handle dogs as well as properly training and socializing one's dog.
Interested in learning more about the Canine Ambassador Program? Please visit the Canine Ambassador page on our website by clicking here.