Kudos to the Sequoia Kennel Club and Kings Kennel Club of California!
Members of these clubs recently made a donation of $1,500 to the Hanford Police Department K-9 Unit. The funds will "pay for new equipment, help bring down medical costs and expand the program by bringing in additional dogs," according to The Hanford Sentinel.
Both clubs are very active in their local communities, raising money to provide student scholarships and donating money to local organizations that support animals, including other area K-9 units.
Great job, SKC and KKCC!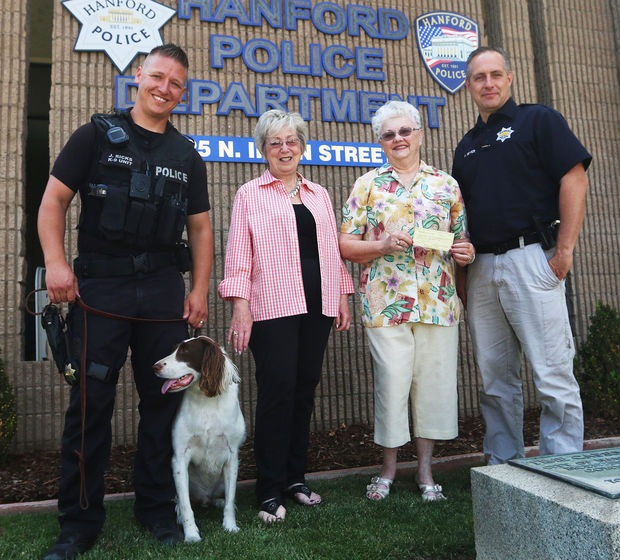 Photo credit: Gary Feinstein, The Sentinel
Pictured are Hanford K-9 Officer Jeremy Ricks with "Dodger," Sequoia Kennel Club President Janice Pardue, Treasurer Pat Noland and Hanford Police Chief Parker Sever at the ceremony.