The Mayor of Indianapolis, Joseph H. Hogsett, declared May 8-13 American Boxer Club week after the club's charitable donation to the Indianapolis Police and Fire Departments.
The club donated canine oxygen masks as well as a canine Kevlar vest and presented them to Chief Tony Riggs of the Indianapolis Police Department and Chief Ernest Malone of the Indianapolis Fire Department.
After deciding to stay in Indianapolis and make the city the club's permanent site, Club President Virginia Shames reached out to the mayor about donating these K-9 supplies.
According to Shames, the club wanted to reach out to their community and give back to their neighbors. They decided on the masks and vest after learning that many lives had been saved in the past with these items.
In return, Chiefs Malone and Riggs presented Shames with a proclamation signed by the mayor at a ceremony on the 10th. This proclamation declared May 8-13 as American Boxer Club week.
Following their National Specialty this month, the club hopes to continue its charitable work, especially in canine research. In fact, the American Boxer Charitable Foundation works closely with the Canine Health Foundation, and is CHF's No. 1 contributor.
"This club gives a lot back," Shames said.
See photos from the presentation and proclamation ceremony below: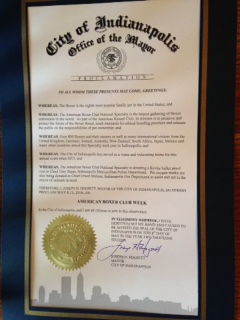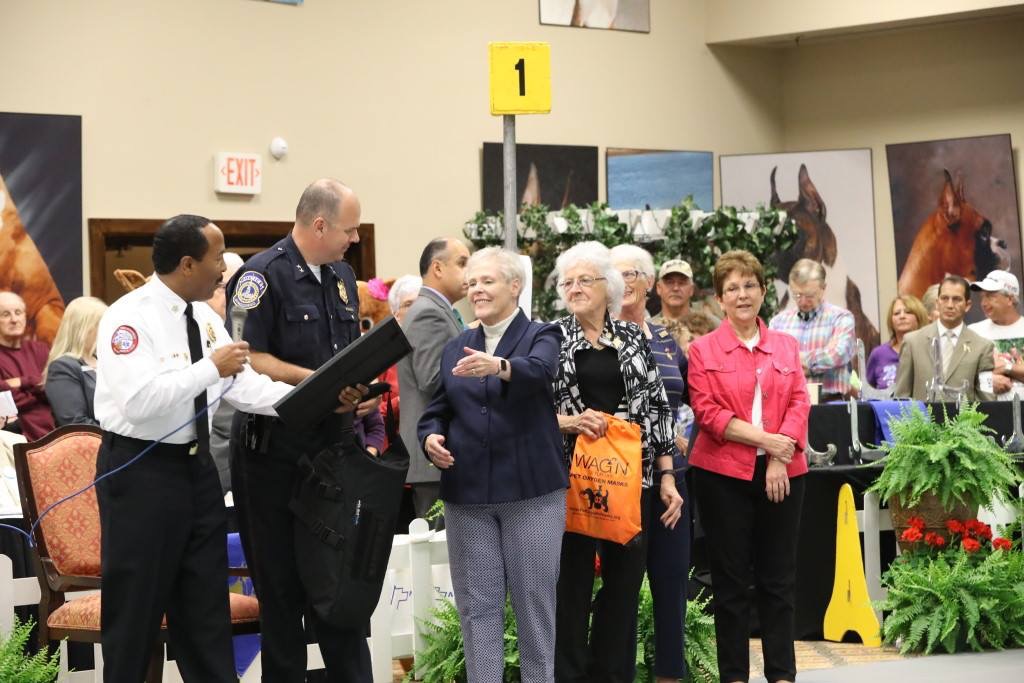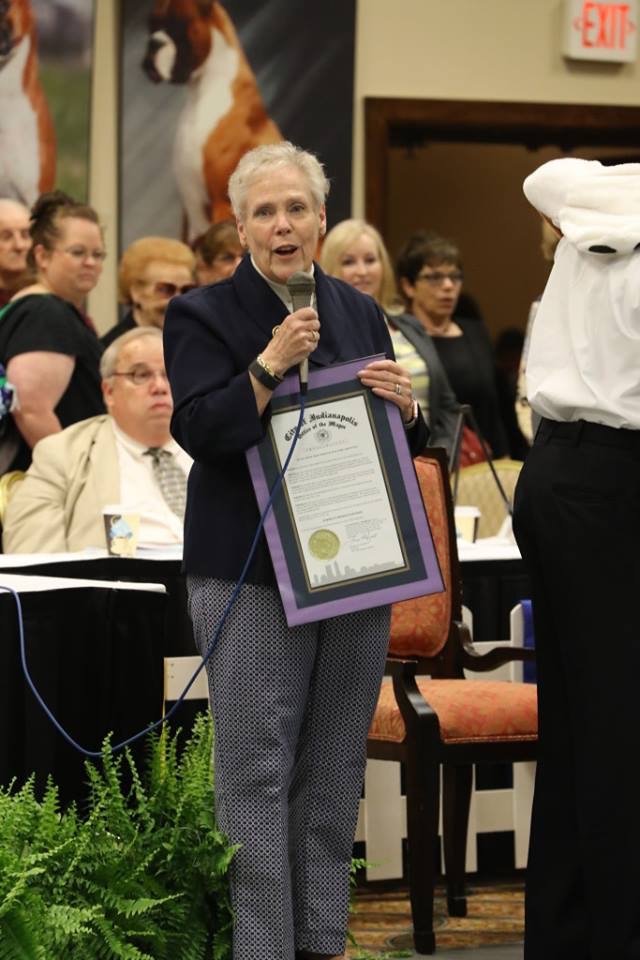 Boxers are fun-loving, bright, and active dogs. If you think this is the breed for you, check out Boxer puppies on the AKC Marketplace.
Related:
AKC Names the First Recipients of the AKC Paw of Courage Award
Cape Fear Dog Training Club Supports Its Local Law Enforcements K-9s