By Beth Shelly
Students in Simla, Colorado got an opportunity recently to get up close and personal with two Bloodhounds, dogs that they otherwise may not encounter too often and who out-weighed the students by quite a bit.
Marlene Groves, an Elbert County resident who is a public education coordinator, the secretary-treasurer for Bloodhound Man-Trackers Inc., and member of several dog clubs, demonstrated how to greet a dog and explained some of the differences between different types and sizes of dogs.
Students also learned more about Bloodhounds, a breed considered to be a scent hound that can trail and find people.
With Groves were Sassy, a veteran Bloodhound, nearly 10, and Sebastian who is 6-and-a-half years old.
Both dogs love kids as well as seniors and helping with public education, Groves said.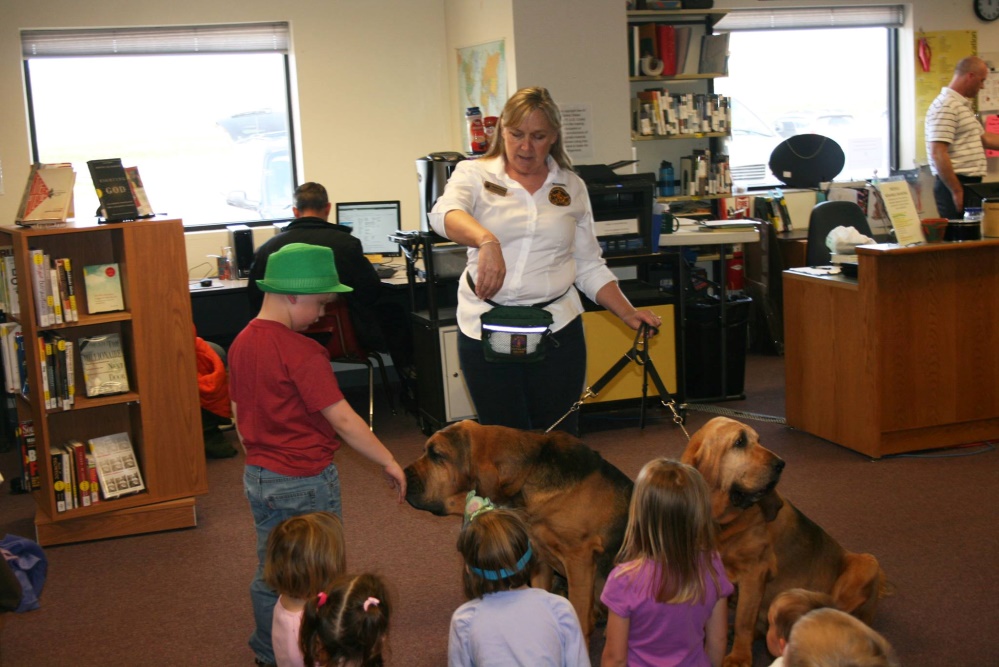 Joe learned how to greet a dog during a Bloodhound public education event at Simla Elementary.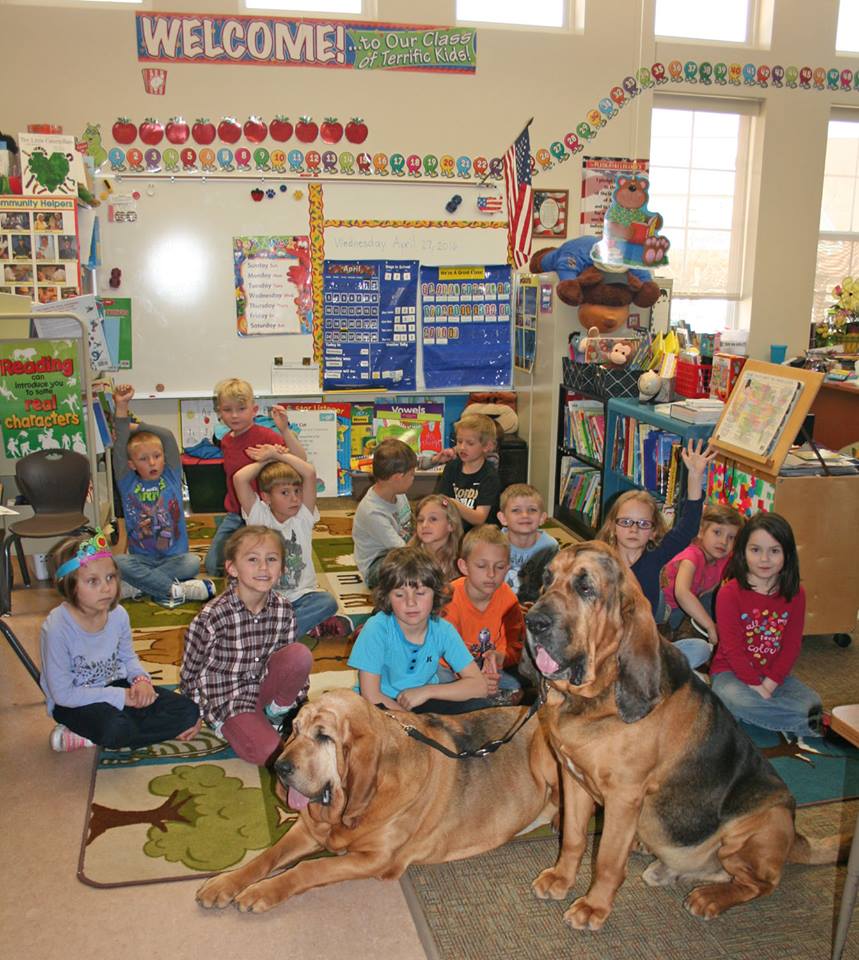 Students at Simla Elementary had the opportunity to learn about Bloodhounds last weeks at a public education event led by Marlene Groves with help from Sassy, center, and Sebastian.
Article reprinted with permission from the Ranchland News.