By Marian Your
The Baytown Kennel Club (located in Baytown, Texas) presented a donation of five sets of animal oxygen masks to the Crosby Volunteer Fire Department's Chief Alan Kulak at their Monday evening meeting, September 14, 2015.
Chief Kulak expressed his gratitude to the club, stating that he had been looking into acquiring these mask kits for the five Crosby VFD stations but had not yet been able to purchase them. The recent losses of dogs in the Houston area emphasizes the need for every fire station to have these kits. Each kit includes three sizes of masks, which attach to an oxygen tube, and pumps are also included in case an oxygen tank is not available.
Baytown Kennel Club raises money by holding dog shows and agility trials, and uses the profits to fund two Texas A&M veterinary scholarships, to educate the public about dog care at its annual Responsible Dog Ownership Day at Baytown Dog Park, and to donate items such as these oxygen mask kits to the community. The club has also recently voted to donate a defibrillator to the agility facility where it holds its trials. The club holds its annual dog show and obedience trial at the Crosby Fairgrounds and is a member of the Crosby Chamber of Commerce.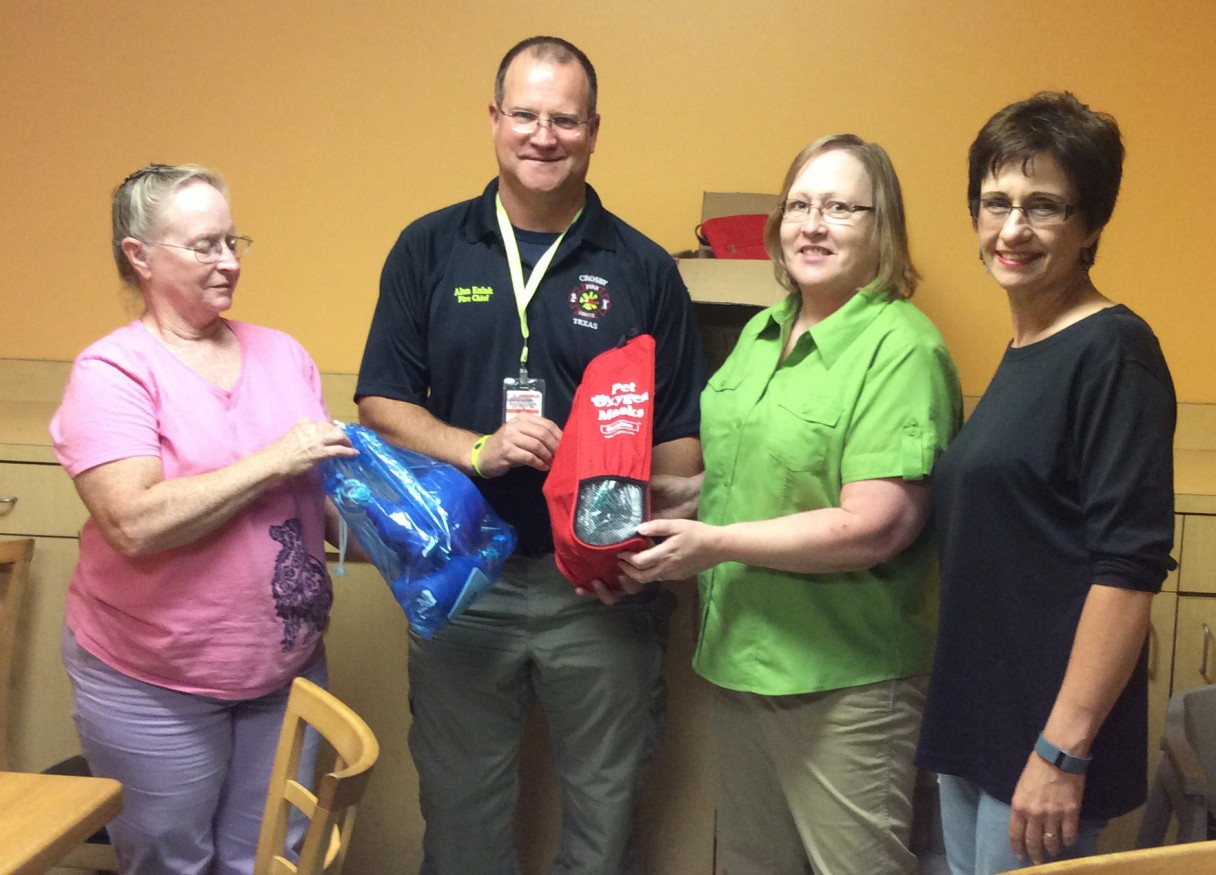 Baytown Kennel Club Vice-President Jacque Bass (left) Treasurer Kris Davitt (right) and Secretary Marian Your (far right) present the oxygen mask kits to Fire Chief Alan Kulak of the Crosby VFD.
Photo credit: Joao Machado