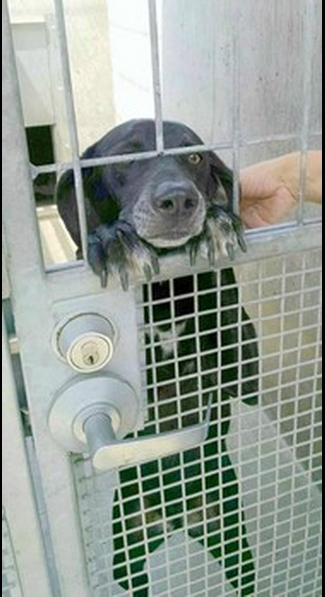 Spend more than an hour on the Internet on any given day and you'll probably come across a story that split your heart in half. A week later that same story can put it back together and then make it sing.
It's the downside, and upside, of the viral phenomenon.
So it was with the plight of Bailey. On June 6, the 6-year-old Lab–Greyhound mix was unceremoniously dumped at the East Valley Animal Shelter in Van Nuys, California.
Her crime? She is a senior dog. Her heartless owners had brought a younger dog into their home and claimed Bailey didn't get along with him.
Yet at the shelter Bailey was obedient and quiet as she watched her owner walk out of her life. But it was for the best. A week later, after the story of her tragic abandonment went viral, Bailey had a new home, and a new photo to light up the Internet: Her "freedom photo" shows Bailey snoozing on a soft sofa, safe and and happy with a compassionate owner who appreciates that dogs give us their loyalty and love that doesn't come with an "unless … ." So no matter how gray their muzzles get or how slowly they may walk, they deserve nothing less in return.
Here's a video showing the bond between a senior dog and his loving owner.
Learn how to care for your older pal
Photo at top courtesy Ana Lazo
Photo above courtesy Sherry Brewster