The AKC office in North Carolina celebrated Halloween today, with both employees and their dogs participating in the fun. Many people dressed up with their dogs and the office held a Halloween dog parade. Check out the dressed up dogs and their owners in the pictures below!
Ruby and Susan-- Butterfly and Catcher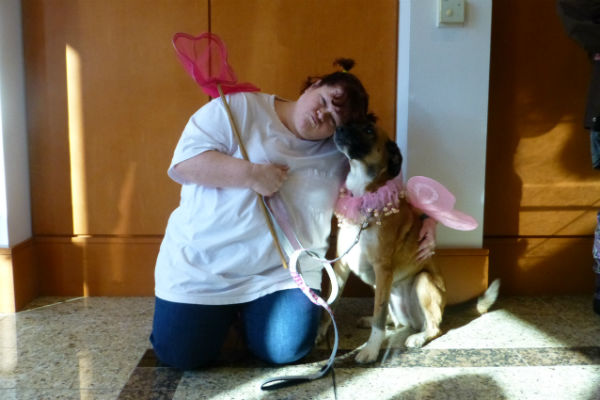 Cash-- Spider


Jinx-- Demon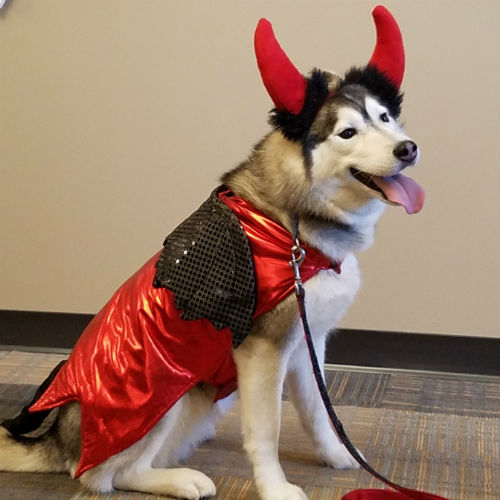 Caswell and Morgan-- Emojis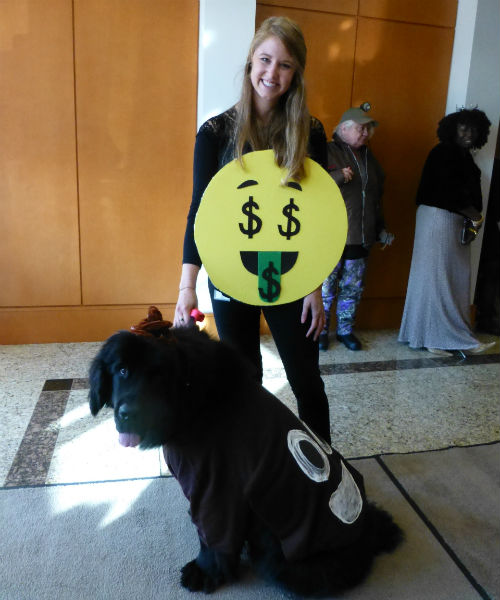 Event Ops Team-- The Wiz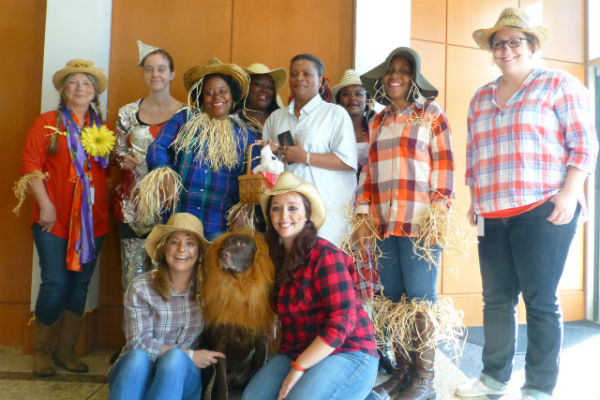 Roo and Rachel-- Ninjas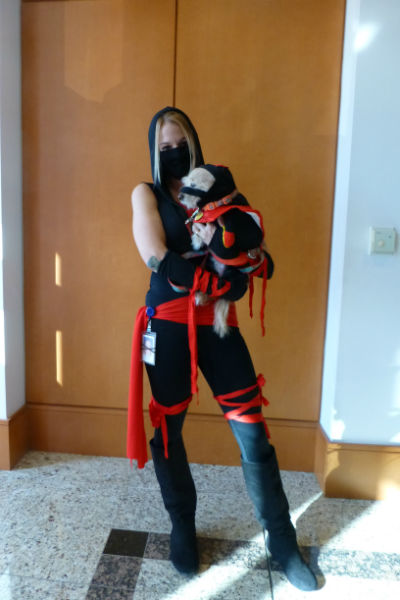 Nurse Katie and Q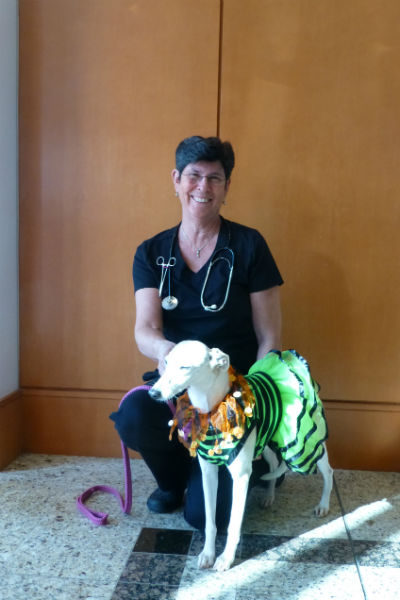 Larry and Susan-- Tootsie Roll and Oral Surgeon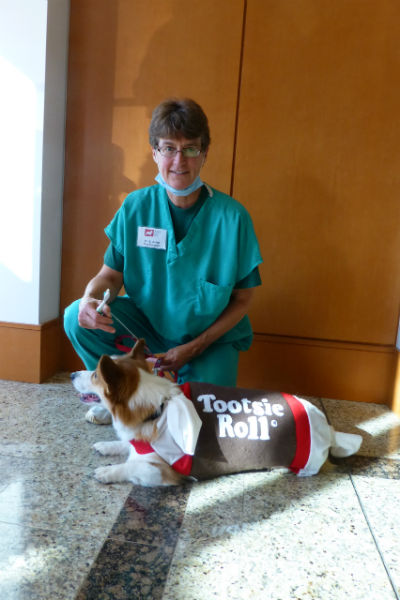 Bogey, Finn, and Amy-- Flying Monkeys and Witch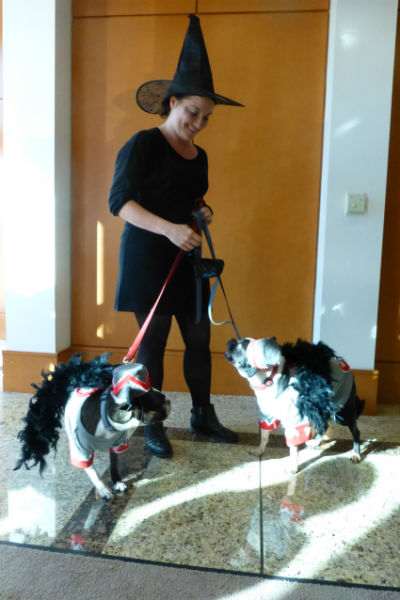 Keena, Kali, and Stephanie--Game Keepers


Skyy and Pam--Tropical Tourists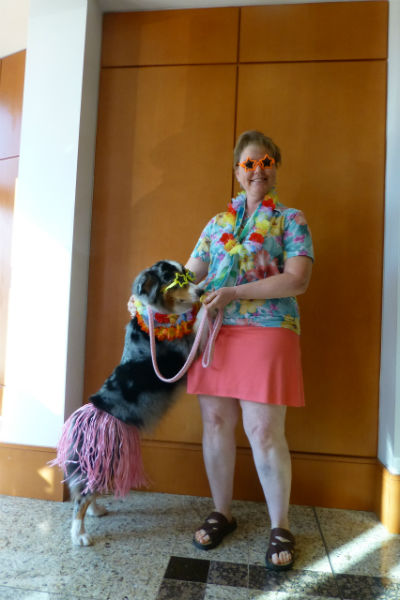 Trinket and Kathy--Flying Monkey and Wicked Witch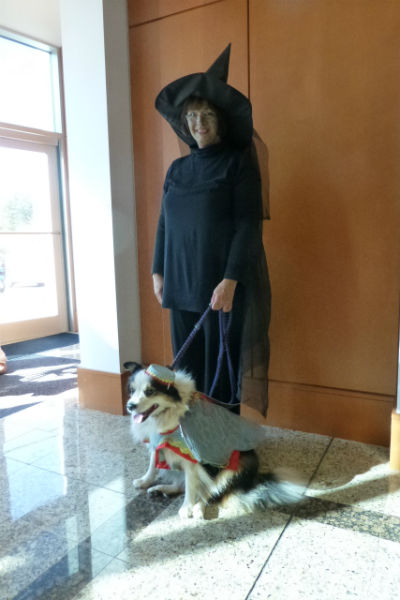 And check out the Halloween parade!