By Marge Remolde, Publicity Chair, Delaware County Kennel Club (PA)
The Delaware County Kennel Club was honored to have K-9 Apo, a retired Veteran K-9, and his new handler Sgt. Robert Adams attend the club's meeting on April 14, 2015. This meeting was arranged by the club to welcome K-9 Apo to Delaware County.
K-9 Apo is an explosives dog who proudly served two tours of duty in Iraq. He was recently discharged from the Army and began his new job as a proud member of the Delaware County Sheriff's Department on March 9, 2015. One of his daily duties is to sweep the Court House and associated buildings for bombs.
Of course, K-9 Apo was the hit of the meeting, given a treat and sent home with the club's thanks for his service to our country and best wishes for a successful career at the Sheriff's Department.
For all of the members, it was most unusual to be in the company of such a special K-9 --a very special and treasured memory for everyone.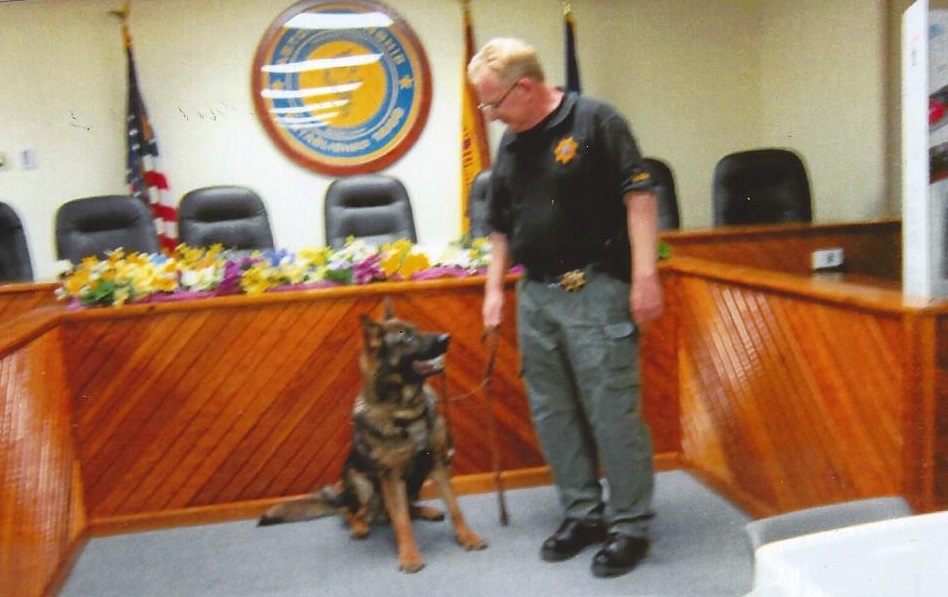 K-9 Apo and his new handler, Sgt. Robert Adams