Several AKC Rally, obedience and agility competitors have been spotlighted recently in their local papers in advance of the upcoming AKC Rally National Championship (March 13), AKC National Obedience Championship (March 14-15) and the AKC National Agility Championship (March 27-29). Among them:
"Three local dogs and their two handlers will combine their paws and talents as they travel to Missouri to compete in the second annual American Kennel Club Rally National Championship. Local residents Melanie Harriman and her two Papillons, Ripley, who's almost 12 years old, and 9-year-old Fergie, and Viki Smartt and her mixed-breed rescue Ally, who's around 5 years old, will join more than 300 dogs at the competition at Purina Farms in Grey Summit, Mo., on Friday, March 13." Read more in the Knoxville News-Sentinel.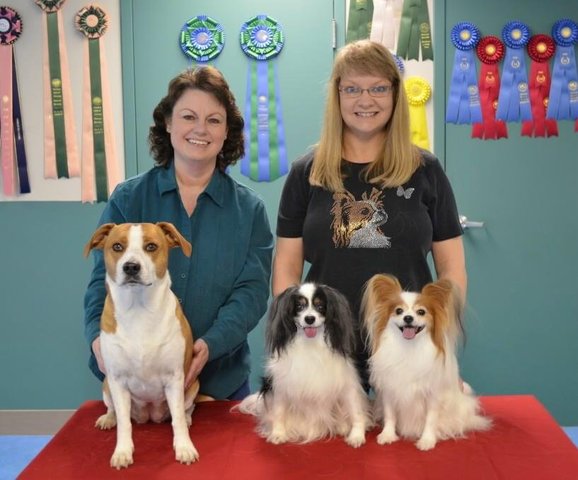 Melanie Harriman and Viki Smartt with their dogs. Photo courtesy Knoxville News-Sentinel.
"Coming off her most recent third place finish at the Westminster Kennel Club Agility Championship, Warren resident Mary Lou Hanlon, owner of PetMinders, Inc. and her Border Collies Shazam and Wizard will be among the contenders at the American Kennel Club® National Agility Championship this March 27-29 in Reno, Nev." Read more on NJ.com.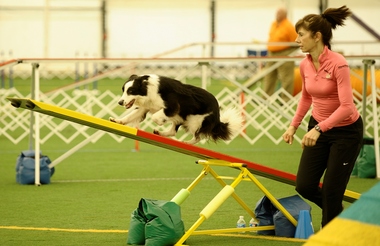 Mary Lou Hanlon
"A local woman and her dog have qualified for the American Kennel Club National Agility Championship, which will take place in Reno, Nev., in late March. Agility is a type of performance where dogs race to complete obstacle courses with attention to both time and accuracy. Mallorie Morse, a member of the local Ithaca Dog Training Club, said she has been training her poodle, Parker, in agility since it was a puppy. Over the past year, Morse and Parker have been competing in agility trials two to three weekends out of every month in order to meet qualifications for the national championships. Morse said only about 3,000 dogs across the country qualified, and of those a little more than 1,000 will compete in Reno." Read more in The Ithaca Voice.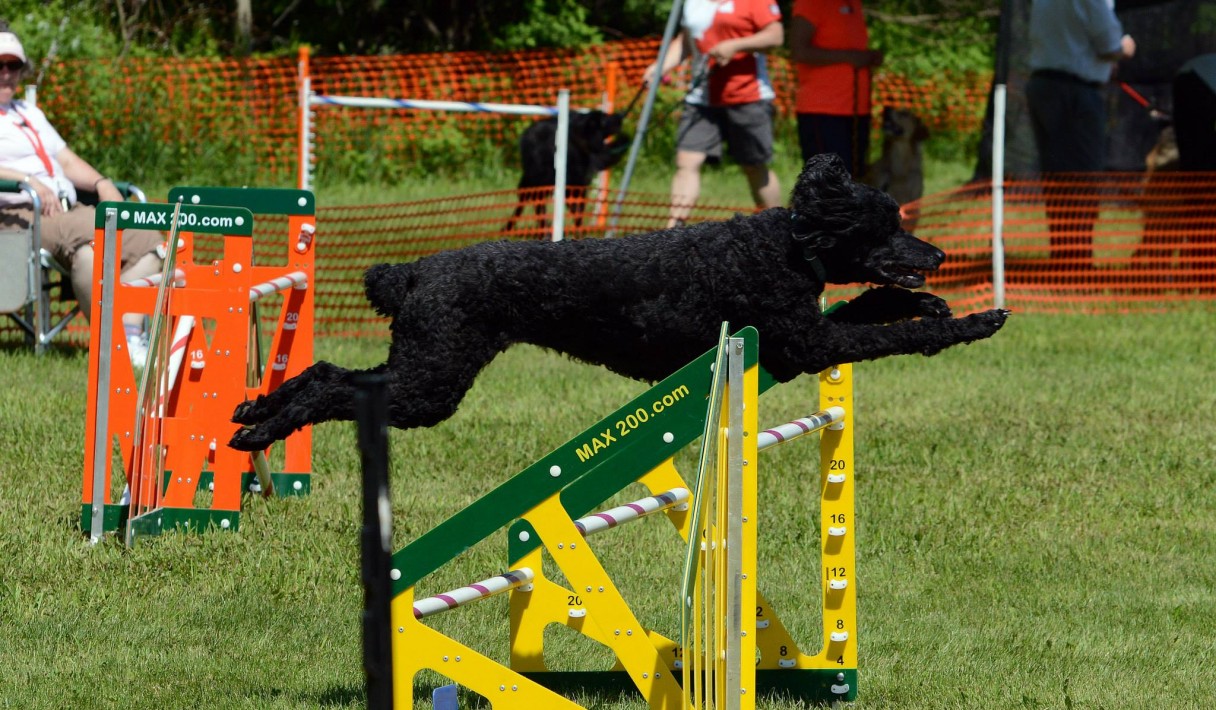 Parker jumping