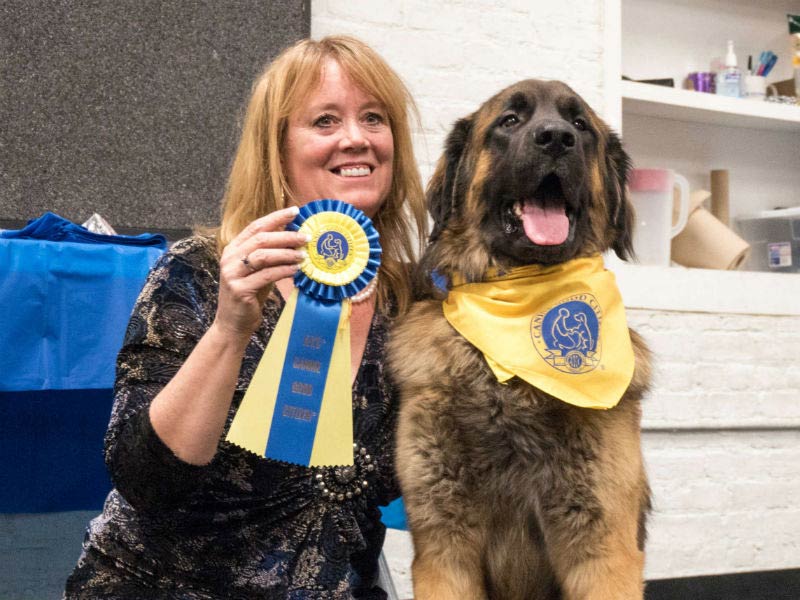 Is your dog a good neighbor? That's what the New York Times and NBC Nightly News explored in recent coverage featuring AKC's Canine Good Citizen.
Renting an apartment or buying a house is a complicated process and becomes increasingly more complex for dog owners, the pieces said. If your dog has his Canine Good Citizen (CGC), however, you'll find the process a little easier.
The benefits of the CGC program were detailed in both the New York Times article and NBC video. The Canine Good Citizen program is recognized as the gold standard for dog behavior. To earn their CGC title, dogs have to pass a 10 step test that includes items such as "accepting a friendly stranger" and "permitting grooming checks."
Dr. Mary Burch, who is the CGC Program Director, was interviewed for the New York Times and NBC pieces. Read the full New York Times story here and learn more about Canine Good Citizen here.
Watch the video from NBC Nightly News below.