By Sandy D'Andrea, AKC Executive Field Representative
Times have changed for dog breeders and exhibitors in many ways. Once you could find several opportunities for handling classes and show matches for upcoming stars, now it is difficult and sometimes impossible to find one. With these limitations, the AKC Field Representatives continually receive suggestions to alleviate this problem by having "practice rings" available to exhibitors at AKC venues. This paper will discuss many of the practical uses of having an extra ring at your next event.
The first thing you have to do is ask for one. There are no AKC rules prohibiting the set-up of a practice ring at AKC conformation events. Clubs should work with their superintendent to have a ring set up for practice and whatever other uses as the club can envision. If room is not available for a separate ring, utilize an existing ring and designate it for practice, blocking off certain hours. Outside shows should not be a problem, since normally there is plenty of room.
Remember that a practice ring is not going to get the same amount of clean up attention that the regular rings receive so make sure it is equipped with a bucket and cleaning supplies. Signage could be at the entrance clearly stating "You are responsible for clean-up" and "For Exhibitors Only". Your club should assign someone to run the practice ring, possibly part of the grounds committees' responsibility. This would provide an excellent location for the new exhibitor briefing or the 4 to 6 Month Beginner Puppy competition; the list of uses is only limited by your imagination. An industrious grounds committee could search out and find mentors willing to mentor in the practice ring for the newest of exhibitors. What a wonderful service that would be to your exhibitors. If you decided to set-up a donation jar or charge fees, you could earmark the money for a charity or help with the cost of running your show. Every exhibitor who has asked for this stated they would have no problem with a fee for such a service to be available to them.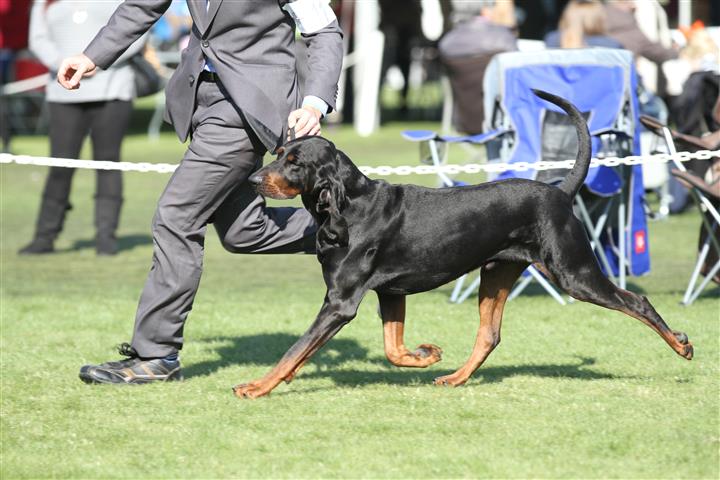 There are those that don't like change, but without change we will be like dinosaurs and become extinct. Clubs must be prepared to do extra work in having a practice ring, but the benefits far outweigh the negatives. As far as liability issues go, if something happens at your event, you as an Event Committee would have to address it whether there was a practice ring or not. In addition you should include in your premium list you are offering this and it should be in your judging program as well.
The countless times this request has been brought to the attention of the field staff from exhibitors has led to the writing of this article. How many times as an exhibitor have you gone to a show with a new puppy or inexperienced dog because there aren't any handling classes to attend in your area? To have a ring you could practice in would allow that young dog to experience what a mat feels like, to see tape on the floor, to follow another dog around the ring or be followed, to have a friend examine and watch it move on a safe surface, or just the ability to work a dog down before entering the ring for competition.
By providing a practice ring your exhibitors will be happy and appreciative of your efforts. This is not rocket science, but a simple solution to the issues breeders, professional handlers and exhibitors are facing in training their dogs. By embracing practice rings at all our shows, we will enable our exhibitors the ability to work their dogs in a safe, user-friendly way that everyone will benefit from.
Dog shows are one of the best, if not the best opportunities for meeting likeminded dog lovers. When you hold a show your goal is to provide that meeting place and hopefully bring in some beautiful dogs and tons of dog lovers that can aspire to new levels. We need to provide the best experience and opportunities for all exhibitors new and old alike.