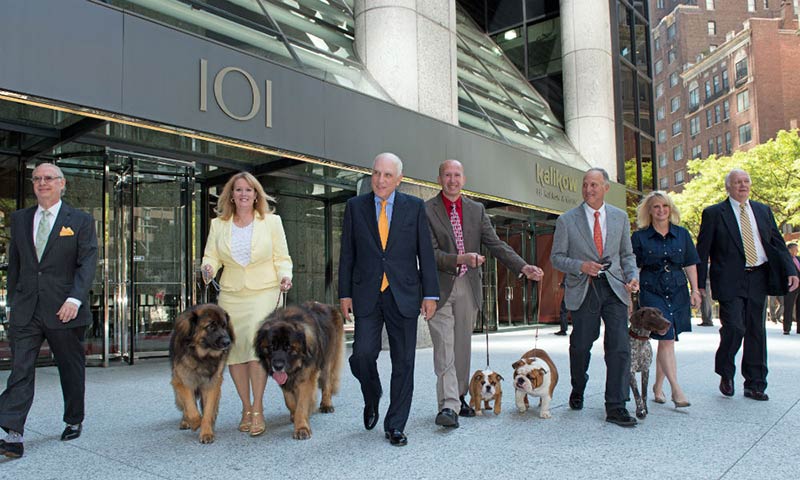 St. Louis's loss is New York City's gain.
In early 2019, the Museum of the Dog returns to New York City, joining AKC headquarters in the historic Kalikow Building at 101 Park Ave. The Museum, which was founded in 1982 in New York, relocated in 1987 to St. Louis, MO. AKC will move into its new home in early fall 2018.
"This building is one of the most beautiful in NYC with wonderful amenities," said Ron Menker, Chairman of the AKC during a joint announcement today from the Kalikow. "This move is reflective of our growth and expansion as organizations. We look forward to building a long relationship with HJ Kalikow & Co."
Both organizations teased this move earlier in the year, but with this joint announcement, we now have a better sense of timing for when the museum's unique collection of dog art will come home to rejoin and enhance New York's prolific and inimitable art scene.
"The AKC Museum of the Dog houses one of the largest collections of dog art in the world," said Candy Caciolo, President of the AKC Museum of the Dog Board. "This new space gives us an opportunity to bring this collection to the culture loving audience of New York City and its many visitors from around the world."