If all goes according to plans, by next year canine air travelers could be splashing in a bone-shaped pool while their owners are squirming on uncomfortable seats in the terminal at New York City's John F. Kennedy International Airport.
About 70,000 passengers who pass through the airport each year are not human; everything from show dogs and race horses to penguins travel by air these days. Racebrook Capital http://www.racebrook.com is developing the new $48 million, 178 square-foot facility, named the Ark at JFK, will offer pet boarding and a grooming spa, hay-lined stalls for horses and cattle, veterinary clinic, and a USDA-approved quarantine area.
The Ark, so named for the Biblical floating wildlife refuge, will rise on 14.4-acres that had been the site of a cargo building, constructed in the 1950s, that hasn't been used since 2004.
There will be a 20,000-square-foot pet spa, resort, and training center run by Paradise 4 Paws http://www.paradise4paws.com, a company with facilities near airports in Chicago, Denver, and Dallas/Fort Worth. It will offer private suites with flat screen televisions, 24-hour webcams, obedience training, and bone-shaped swimming pool in its doggie recreation room. Cuisine at current facilities includes the canine answer to Ben & Jerry's, Frosty Paws, and peanut-butter stuffed Kongs. Massage therapists will be just one of the amenities to ease the stress of air travel for the hairy and harried.
Crain's New York Business reports that a stay will cost about $50 a day for the basics, and much higher for the more luxurious amenities.
Until there are similar facilities at all airports, there are still ways to make things easier when traveling by plane with a pet. Some recommendations include:
Scheduling a veterinary check-up within 10 days of travel;
Making sure you have rabies and vaccination certificates;
Obtaining a safe, strong crate for travel, and marking it with your contact information and the words "LIVE ANIMAL" with arrows pointing upwards;
Checking with your airline to make sure you conform to its unique requirements, and
Reserving your dog's spot early, because most airlines restrict the number of animals that can travel on any given flight.
Traveling is always easier with a well-mannered dog, and you can develop the skills for a good passenger by training for the AKC's Canine Good Citizen test.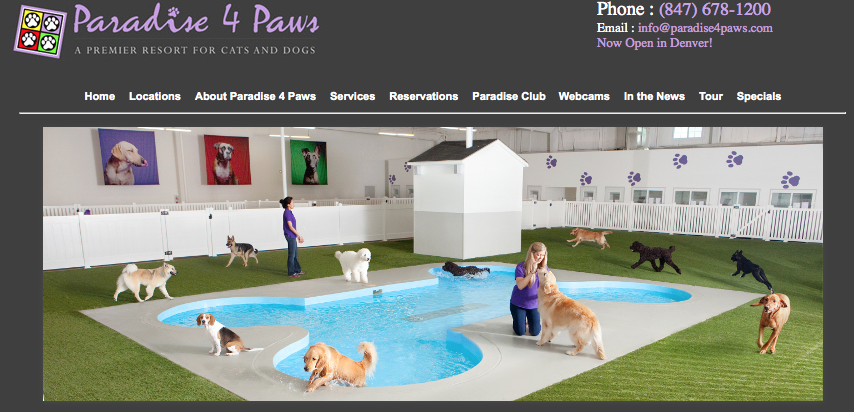 Plane Fun: Boning up on R&R while waiting for their flights.
Related Stories:
Delta Airlines Honors Fallen Soldier And K9
Travel Tips For Flying With Your Dog
Delta's New Procedure To Help Owners Flying With Pets
Service Dogs Put To The Test At Detroit Airport
Waiting for the plane is stressful for everyone, pets and humans, alike. Recently, therapy dogs have come to the rescue, bringing tail wags, licks, smiles, and, as this video shows, sometimes songs to ease the terminal hours.