Preliminary results of research into alternative cancer treatment for dogs are encouraging.
An ancient mushroom and gold nanoparticles are among the unusual treatments showing promise as alternatives to chemotherapy in treating certain canine cancers, according to researchers.
The Yunzhi mushroom, used in traditional Chinese medicine for more than 2,000 years, was shown to fight tumors in dogs with hemangiosarcoma, an invasive cancer that preys on blood vessels and typically affects the spleen. It commonly strikes Golden Retrievers and German Shepherd Dogs.
In a study by the University of Pennsylvania School of Veterinary Medicine of 15 dogs, those treated with the mushroom compound had the longest survival times ever reported for canines with the disease.
The results may offer owners a less expensive treatment alternative for their dogs. Chemotherapy can treat hemangiosarcoma, but it doesn't hugely increase survival and means lots of back and forth visits to the vet.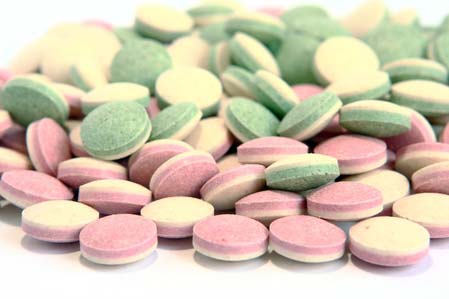 In the study, owners gave their dog capsules of the mushroom compound daily.
In other research, gold nanoparticles were shown to deliver targeted radiation in dogs with prostate cancer.
The radiation doses were thousands of times smaller than chemotherapy and did not travel through the body, thus reducing toxic side effects, according to scientists at the University of Missouri College of Veterinary Medicine.
The original version of this article appeared in "Paw Prints" in AKC Family Dog.