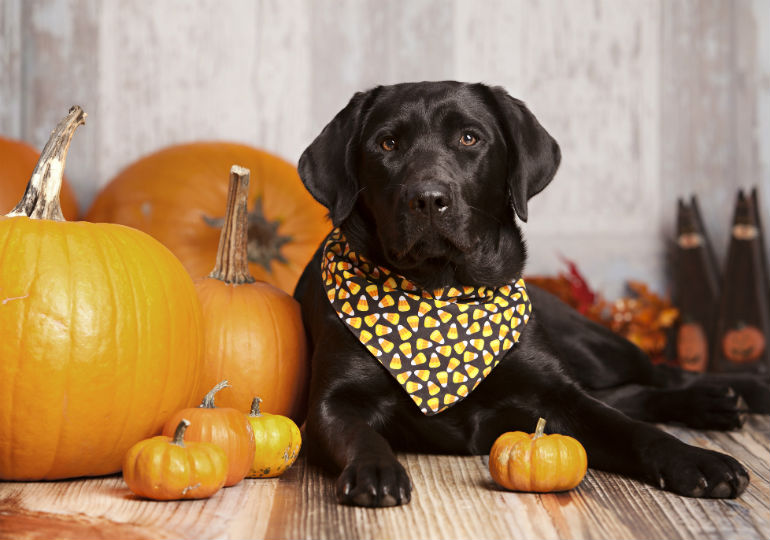 'Tis the season for all things pumpkin. Dogs, too, love the taste of this squash plant, and it can even offer some health benefits (like relief from both diarrhea and constipation). But since dogs can't join you in sipping that spiced latte, we've found some ways you can help them enjoy the flavors of fall. (Note: Make sure you offer only canned pureed pumpkin, not canned pumpkin pie mix, which has added sugars and spices.)
Here are three easy-to-make recipes.
Peanut Butter and Pumpkin Treats
You say trick, they say treat: Just mix flour, eggs, pumpkin, peanut butter, salt, and cinnamon together, then bake at 350 degrees for a seasonal snack.
Pumpkin Puppy Muffins
Bake for barks: Martha Stewart would likely approve of these mini muffins, which are formulated for dogs but tasty enough for you to eat, too.
And here's an easy-to-follow, step-by-step guide of another delicious pumpkin treat that your dog will love!
Directions:
Preheat your oven to 350 degrees Fahrenheit.
Then gather all of your ingredients:



1 cup flour -- You can also substitute coconut flour or potato flour, just expect your batter to be a little more crumbly.
1 egg
1/2 cup pure 100 percent pumpkin
1 4-ounce jar pure carrot baby food
1 4-ounce jar pure green bean baby food (optional)

Add all ingredients together and mix.



If the batter seems wet and sticky, add a little more flour. If it seems crumbly, add a little water.


Scoop out a spoonful of dough onto a parchment lined baking sheet. The batter should make around 24 treats. If yours is more dry, than you can try forming the dough into shapes (like a pumpkin). The green bean baby food can be added to a little bit of the dough if you would like to add a green stem onto a pumpkin shape.


Bake for 35-40 minutes or until the edges start to brown.


Allow treats to cool completely, and then give them to your dog to enjoy.


When choosing ingredients make sure to look at the label. DO NOT use any items that have xylitol in it, which can be very dangerous for dogs.