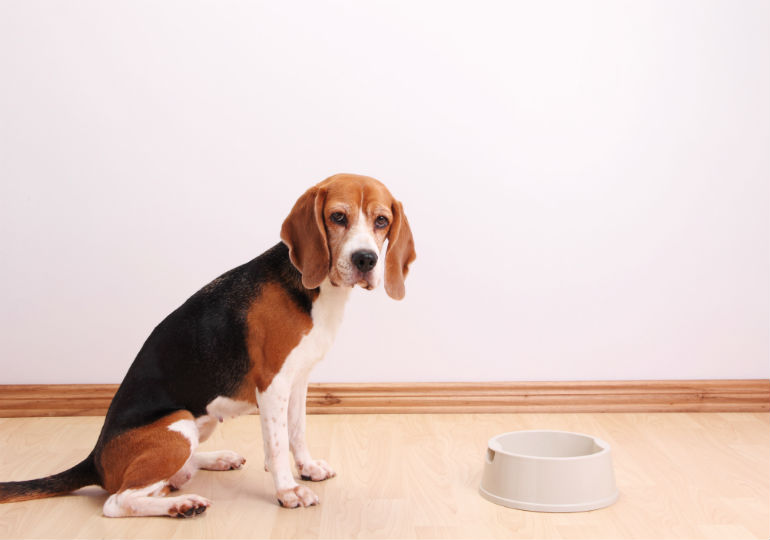 Just as with human foods and products, there are periodic recalls of pet foods and products. Dog foods are usually recalled because the product presents a danger to people or dogs. The company that makes the dog food or the United States Food and Drug Administration (FDA) may initiate a recall.
Sometimes the product recall may receive widespread media attention, but too often it doesn't. The best way to stay aware of dog food recalls is to sign up for the FDA's recall alerts.
If your dog's food has been recalled, stop feeding the food immediately. The food should be returned to the store where it was purchased, and you may be able to obtain a refund. Or, you may properly dispose of the food in a manner that prevents other animals from gaining access to it.
If your dog has already been eating the recalled food, consult with your veterinarian to determine what actions, if any, you should take. Even if your dog is not showing any signs of illness, it's best to consult with your veterinarian as quickly as possible. Depending upon the reason the food was recalled, your veterinarian will be able to determine what, if any, action should be taken.
If you believe your dog has become ill or has died because of eating a recalled food product, you should file a complaint with the FDA. Contact the FDA consumer complaint coordinator in your state. Contact information can be found on the FDA website.
If you can no longer feed your dog his usual diet due to a recall, try to find a similar food to replace it or ask your veterinarian for suggestions. Sudden changes in diet can lead to dietary distress for dogs.
Lastly, these tips can help keep you and your dog safe:
Clean your dog's food and water bowls daily with dish soap and hot water
Use stainless steel bowls, if possible
Keep opened canned food covered and refrigerated
Keep dry food in an enclosed container to prevent exposure to rodents and/or pests
Always thoroughly wash your hands with soap and water before, and especially after, handling pet food
Be certain your pet has a healthy diet, as recommended by your veterinarian