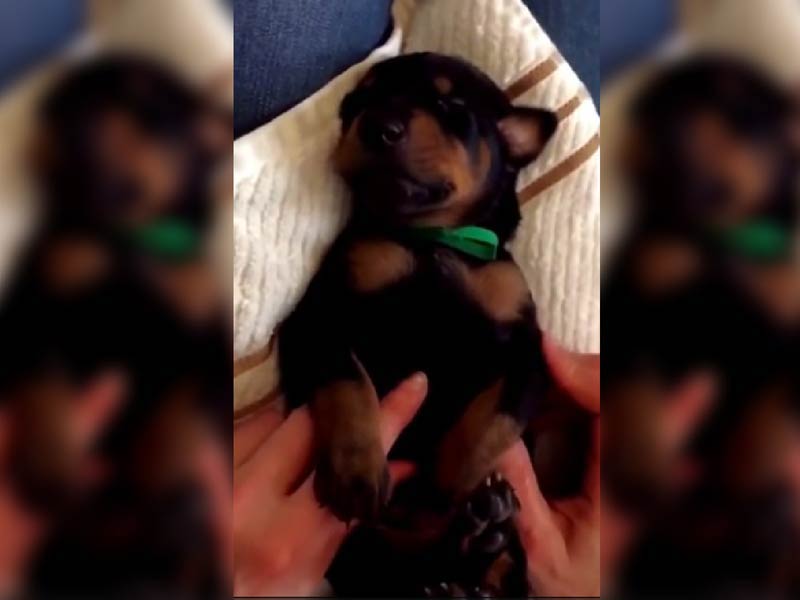 There's nothing like getting a massage after a long, stressful day. It's something we all wish we could do more often. And for this reason we're incredibly envious of this Doberman Pinscher puppy, who is clearly getting the massage of a lifetime.
Watch this adorable little guy as he's massaged gently to sleep.


Ah, the life of a puppy. Could someone do this for us, please?
And if this puppy wasn't having a good enough time, check out these pups who are eating like kings (and queens!)