The Hartsdale Pet Cemetery was founded over a century ago and is the oldest operating facility of its kind in the world. On Sunday June 14th, Hartsdale Pet Cemetery will hold its annual War Dog Memorial, and they've invited Lu and Dale Picard, founders of Educated Canines Assisting With Disabilities (ECAD) to be the keynote speakers.
The memorial celebrates the service and sacrifice made by thousands of military canines and other service dogs.
ECAD trains service dogs to help people with a wide range of disabilities achieve greater independence and mobility, including disabled military veterans. ECAD, celebrating its 20th anniversary, also places dogs in hospitals, nursing homes, and even courtrooms.
ECAD has placed 275 service dogs, all Golden Retrievers and Labrador Retrievers, in 20 states to date.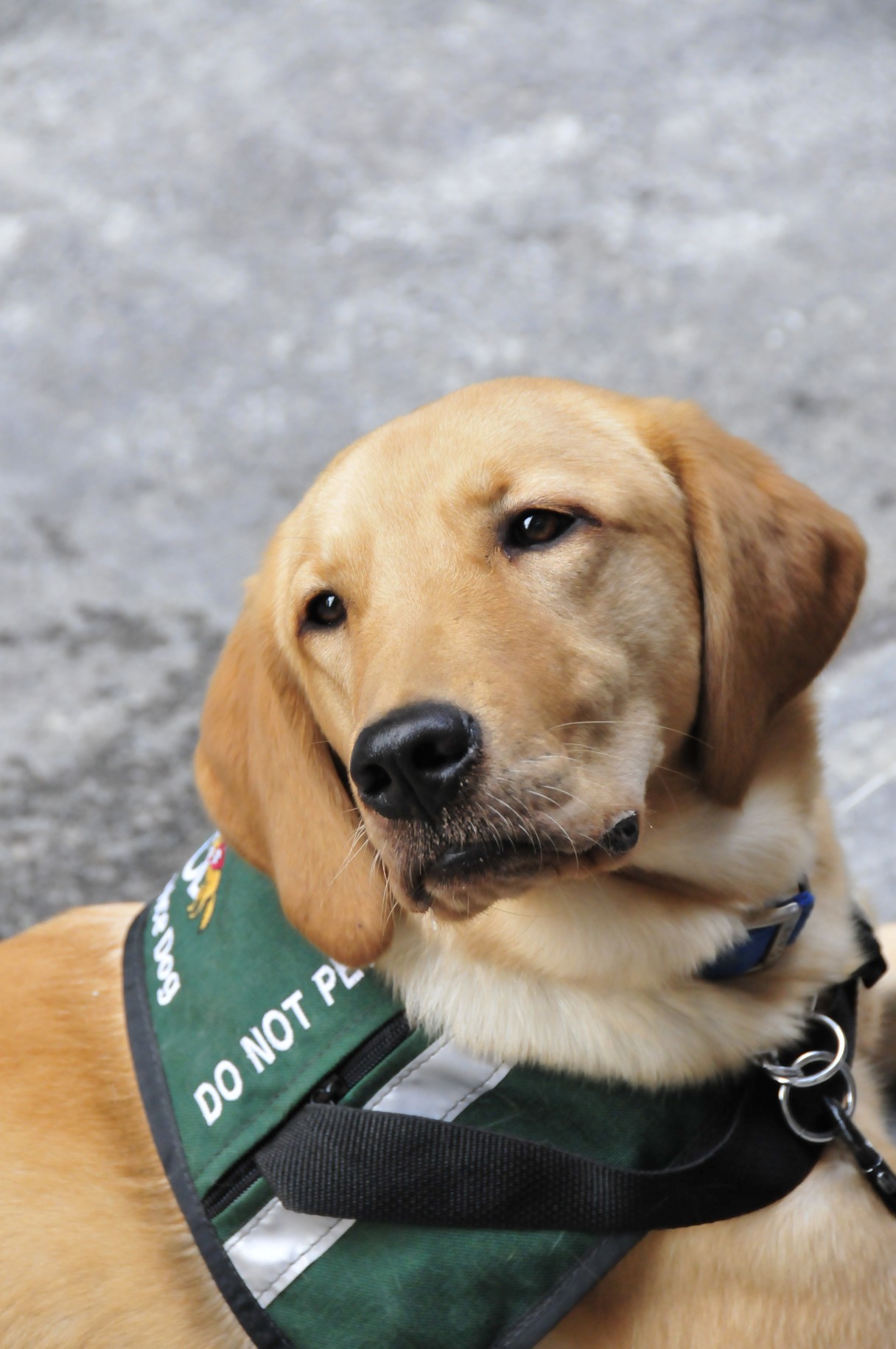 Service dog, August
Service dogs change the lives of the people they assist, and can perform tasks from opening doors to activating light switches and pulling wheelchairs.
Also featured at the War Dog Memorial celebration will be a Pet Adoption Day sponsored by the volunteers of Shelter Pet Alliance.
The War Dog Memorial was built in 1923 and was the first memorial to pay tribute to the 7,000 dogs that served in World War I. The memorial is a designated landmark, and Hartsdale is the only pet cemetery listed on the National Register of Historic Places.
The American Kennel Club recognizes in the AKC Humane Fund's Awards for Canine Excellence. If you know of a service dog who deserves to be honored, fill out a nomination form.
Does your dog have what it takes to be a therapy dog? Find out, here.
Photos courtesy ECAD