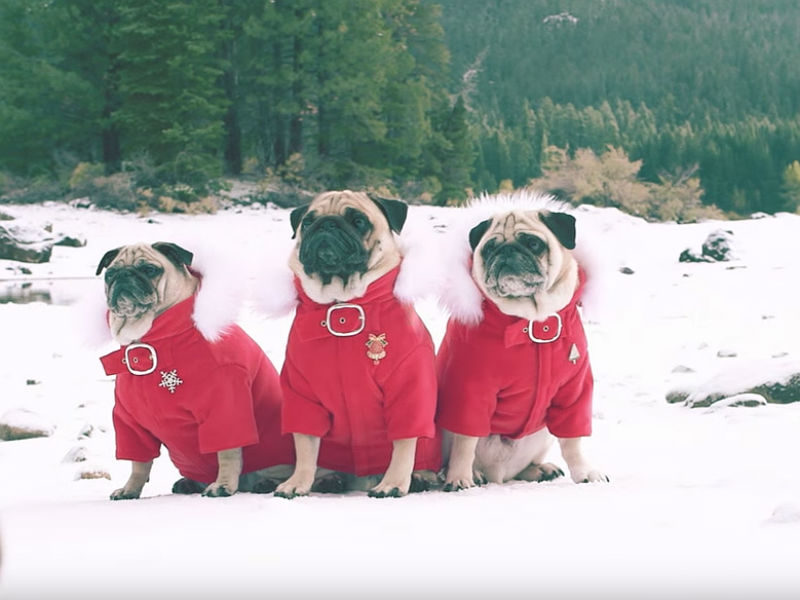 Musical duo She & Him released a music video for the song "Winter Wonderland" this week... and let us just say, we are absolutely loving it.
What's so special about the video for this holiday classic? One word: PUGS.
She & Him have turned a typical winter wonderland into a winter Pug-erland and we are not complaining one bit. The song is great, the holiday scenes are heartwarming, and the Pugs are pure perfection.
Check it out.


Can you think of anything more adorable? We just want to sip some hot cocoa, cuddle up on the couch, and snuggle those Pugs.
And they couldn't have picked a more fitting dog for their video: Pugs are loving, charming, and of course, mischievous. Check out 10 things you didn't know about the Pug here.
Are you (like we are) immersing yourself in all things holiday-related? If so, we have just the thing to feed your frenzy. We have 20 dogs who are helping their owners decorate, including this dapper pup.


Plus, if you're running behind on your holiday shopping, we've got gift guides and products galore. Check out the perfect presents for your dog and the dog lovers in your life on the AKC Shop (Including some great Pug products)!