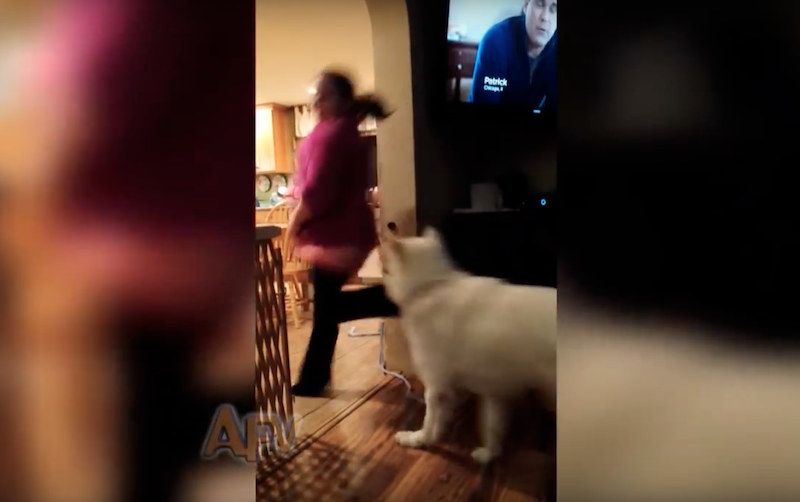 Dog lovers everywhere can take something away from this Siberian Husky's owner! Talk about good training—this pup's learned behavior has become so second nature that he practices it even in unnecessary situations.
In this case, it seems like his tendency to jump over a child-proof gate will be with him forever…regardless of whether or not it's actually there! Below, check out what happens when he and his owner play a game of tag through usually blocked territory.


As evidenced from the video, Siberian Huskies are outgoing companions. Learn more about the breed here.
The Husky above seems to LOVE getting his daily dose of exercise, but they're not always down to get a workout in. Take this guy, who wants NOTHING to do with a morning run. (We're with the Husky on this one.)
If you're looking for a puppy, check out the AKC Marketplace for Siberian Husky puppies.