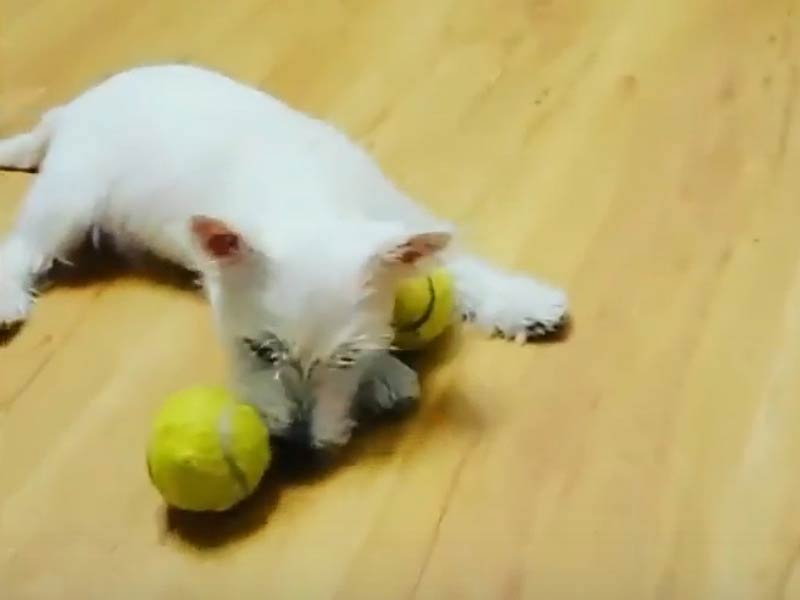 This Westie pup is trying to accomplish a great feat. He's trying to fit not one, but TWO tennis balls in his mouth. Because after all, why play with one ball when you can play with two?!
Can he do it? Find out in the video below.


Good try little guy! It's pretty hard to pick up two tennis balls at once. Buuuut thanks to his owner, he still got to play with them both. Watching him chase one ball while holding the other in his mouth...absolutely adorable.
Looking for the perfect toy for your pup? Check out everything the "Play" section of the AKC Shop has to offer. There are balls, bones, and squeaky toys galore! Your dog will have the time of his life, just like the Westie pup.
And to make your day even better, we have another Westie video for you! This guy is having quite the reaction to some sirens he hears outside. What's his reaction? Why howling, of course!
Listen below.


Why do dogs howl like this? We've got the answer.
Think this happy, loyal, and entertaining breed is the one for you? If so, check out West Highland White Terrier puppies on the AKC Marketplace.