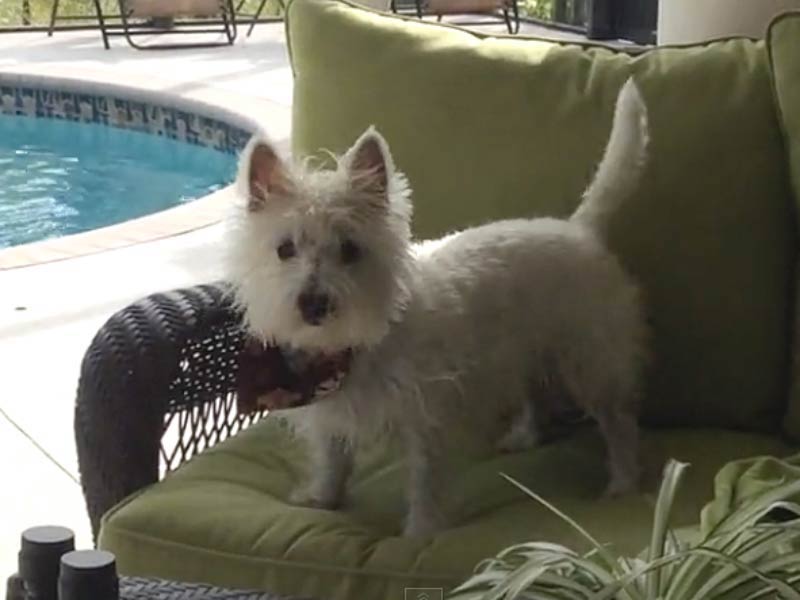 Forget towels, they're old school! This Westie has a better, and more convienient way to dry off after a dip in the pool.
Use the couch of course! And make sure you really get yourself dry. It's probably best to roll around and dig your face into the cushions for good measure.


While probably not the greatest for the couch, this sure is adorable. And Christy's owner can clean the couch, after all. Keep doing you, Christy.
For some other Westies who are thinking outside the box, or inside the table rather, this trio is competing for a unique snuggly spot.
Who will win the coveted spot? You'll have to watch to find out.



Looks like the little pup is the winner! His companions got distracted, so Mr. Puppy comes out on top!
In the market for the perfect place for your dog to snuggle up? Check out dog beds on the AKC Shop. Or if you're doing some holiday shopping, check out our holiday gifts and Westie specific products.