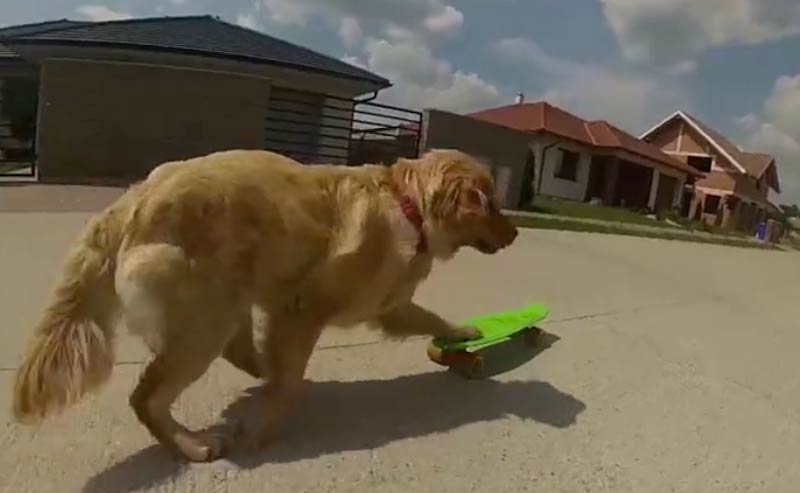 This is Happy. He's a Golden Retriever, who is aplty named because he likes to do happy things. Like skateboarding!

 And to be honest, he's great at it. I mean, just look at him. Proper form and great balance. And when he's not skateboarding himself, he tags alongside his owner for some fun exercise.
It doesn't get much happier than that. Check out Happy the skateboarding dog below.


Golden Retrievers are intelligent, very active dogs with a happy and playful approach to life. Learn more about the Golden Retriever here.
If you're looking for a happy-go-lucky pup, check out the AKC Marketplace for Golden Retriever puppies.

We loved seeing Happy do his thing, so it's no surprise that we loved hearing about Otto the skateboarding Bulldog setting a Guiness World Record.
They don't all start out as seasoned experts, but with practice, everyone can become like Happy. Below, check out this girl showing off her tricks. She's still in training, but with time, she'll be the one to beat!