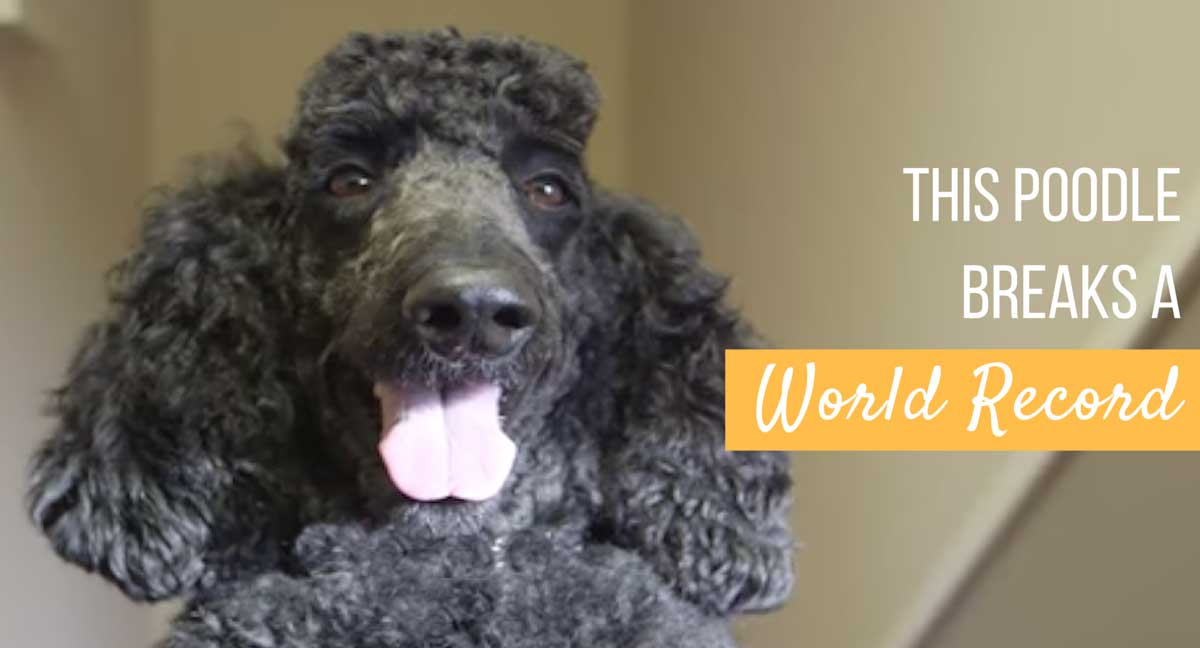 Watch Sailor, the Poodle, break a Guinness World Records. Way to go, Sailor!

Poodles are known for being incredibly intelligent. Watch this Poodle, who seems to have made a big bet in treats, get super excited as his horse takes the lead on the turn for home.

Poodles are a smart, affectionate, and alert dog, learn more about the breed here. If you think this breed is right for you, check out the AKC Marketplace for Poodle puppies.