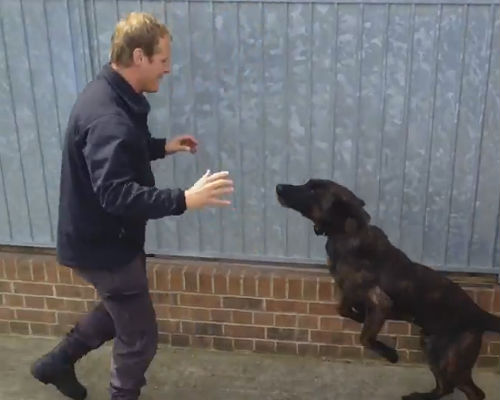 We all loving coming home at the end of the day and witnessing our dogs' overwhelming excitement when we walk through the door.
This K-9 handler certainly knows the feeling.PC Marc Richardson of the North Yorkshire Police returned to pick up his dogs, Dutch and Bailey, after a two week vacation and this was the adorable reaction he received.


Look at Dutch jump! You'd think PC Richardson had been gone for months. And Bailey the Cocker Spaniel certainly couldn't contain his excitement either.
This Basenji is super happy to see his owner too.

See another heartwarming reunion between a solider and her dog here.
Want to learn more about K-9s and their handlers? Check out more information here.