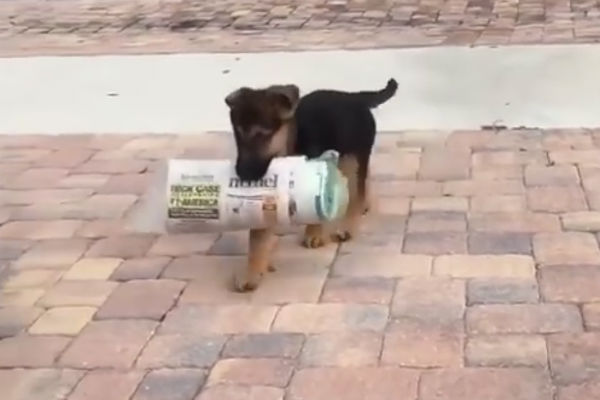 This German Shepherd pup has determination and spunk. Despite the fact that he's trying to carry a newspaper just as big as he is, he doesn't give up.
The pup suffers a few setbacks along the way (that paper is heavy) but eventually he succeeds in carrying the paper up the driveway.


Good for you pup! Show 'em how it's done!
For more German Shepherd pup cuteness, watch these two in the video below:


And if you just can't get enough (we know we can't) see more smart and adorable puppies here and here.
German Shepherds are smart, confident, and courageous. If you think this is the breed for you, check out German Shepherd puppies on AKC Marketplace.