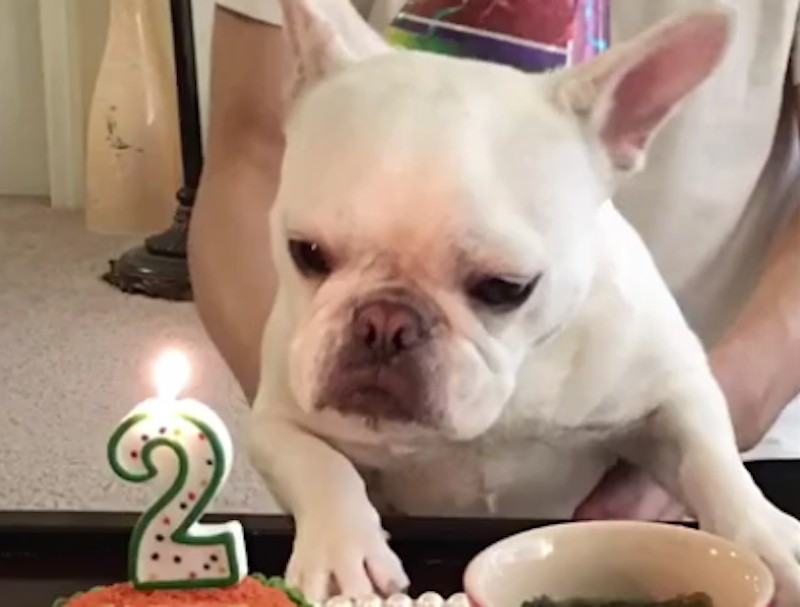 Our dogs are very special to us, holding a place in our heart as part of the family. It's no surprise, then, that on special occasions we go all out to celebrate the lives of our pups.
Ungdee the French Bulldog knows just what we're talking about. For Undgee's second birthday, see this cutie get treated like royalty with his own personal birthday cake (pup-friendly, of course) and a gift bag of goodies.


French Bulldogs make excellent companions -- they are extremely loyal, playful, and friendly. However, they do require patience from their owners during training due to their somewhat stubborn nature. Find out if this breed is right for you here.
They're not the only ones treated well on their birthdays, though--check out what this guy's owners had in store for him on his special day. He could not contain his excitement!


Looking for a new friend? Check out the AKC Marketplace for French Bulldog puppies.