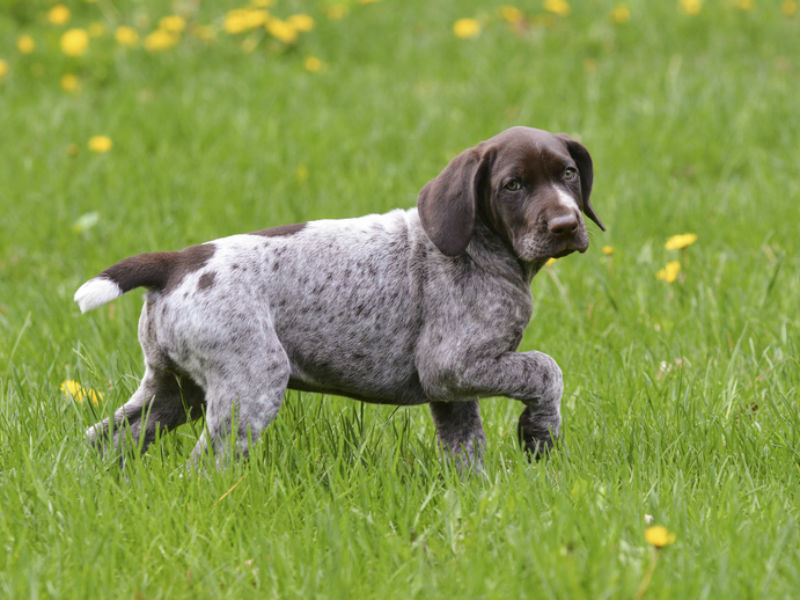 Anyone who knows the German Shorthaired Pointer knows they are friendly, smart, and willing to please. You also know that they're very energetic, demonstrating a zest for all kinds of activities.
They love to participate in canine sports, but also enjoy the simple things, like running, jumping, and catching. Like these two pups...
Gunner, the 10 week old puppy, is super excited to be outside on a beautiful day. Watch as he runs (in beautiful slo-mo) to see what his owner is up to with that camera.


How cute is he? Those floppy ears! That puppy excitement! He's just too precious.
And while Gunner is just learning the ways of the world, the GSP in this video is flying through the air to catch a frisbee. Check out her awesome skills:


Impressive! She really gets a lot of air with that jump.
Want to get your German Shorthaired Pointer involved in sports? Check out the AKC Canine Events page for information on agility, rally, tracking, and more. Your dog will love it! And it will be great bonding for the two of you as well.