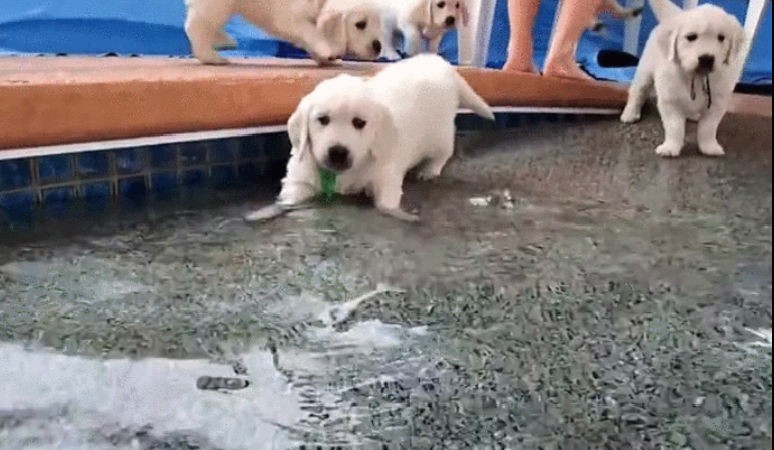 As long as it's not during bath time, many dogs love water. And with proper refinement of their natural dog paddling abilities, most dogs would be down for a swim. Whether in the bathtub or in the pool, swimming can be a fun activity, and these puppies couldn't agree more.
Sometimes the idea of water alone can hype them up. This little puppy was so pumped that he didn't even realize he was being submerged into a pool of air.


Same goes for this Dachshund who tried to prolong his fantasies by air paddling -- that's dedication. And look at that tail go!


These puppies are too cute diving in the pool together. Though they're just learning the ropes, there's nothing like sharing a new experience with friends!

These two, however, are already experts. They put the "fun" in function, using the water to their advantage while having a relaxing day in the sun.


This guy couldn't contain his excitement at the baby pool, immediately taking a liking to its unusual contents -- just watch him splash!


Once again, looks like someone's showing off his air swimming talents. He wants to be back in the water the moment he's out. And his sweet expression says it all.