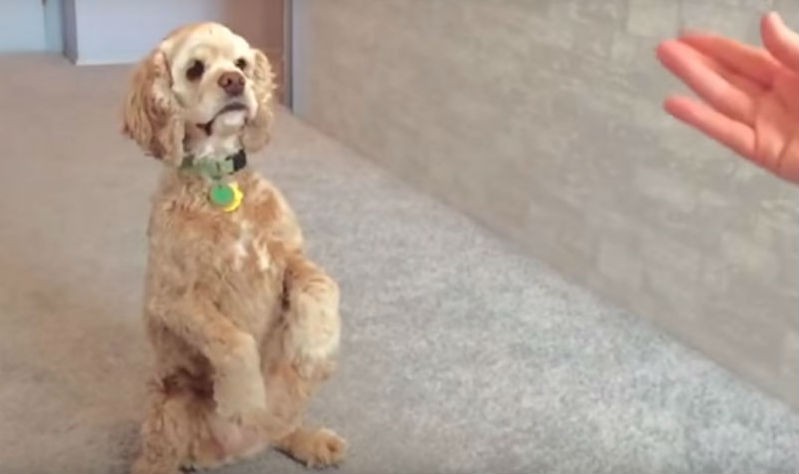 I thought it was cool when I taught my dog how to sit, but Gladys the Cocker Spaniel puts that to shame. In a montage of tricks and feats, Gladys shows off her obedience skills. When her owner put treats on her paws, she amazingly waits until he gives her a signal to eat them.
After watching her do this, I'm even more determined to teach my dog how to high five. I mean, how cool is that? Learn how to do this trick here.
From spinning in circles to rolling over, I think it's safe to say that Gladys is willing to jump through hoops for her owner.
Check out her entire montage of tricks below.