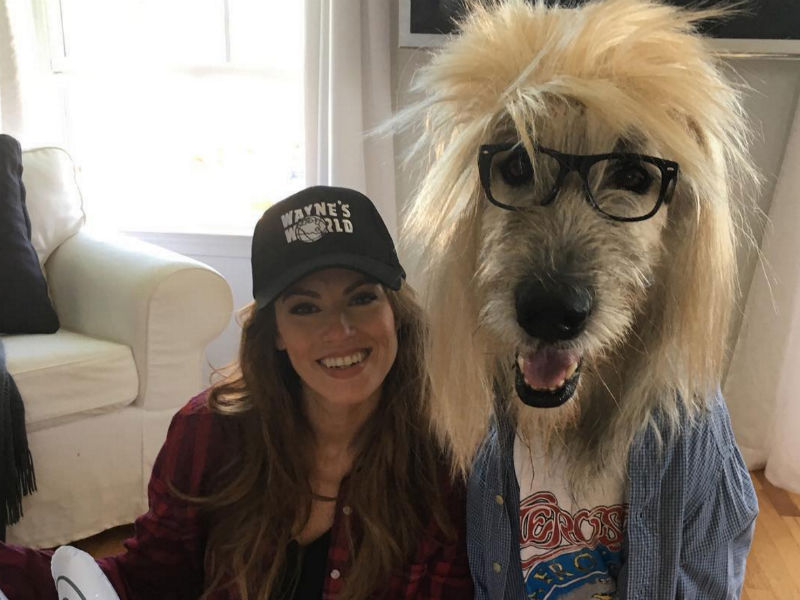 Wayne's World, Wayne's World, party time, excellent!
If you're looking for the greatest owner-dog Halloween costume display, look no further. Say hello to former Miss Delaware Kate Banaszak and her Irish Wolfhound, Kellan.


"Kellan really is like Garth Algar. He's just enjoying the heck out of every moment and making people laugh without trying," Banaszak told Today.
Kellan and Banaszak are really killing the Halloween costume game. SCHWING! And Kellan's adorable smile is just too precious.
Check out more pictures of Kellan (and his Pomeranian friend!) below.

Looking for a costume as cool as Kellan's? Check out our complete guide to dog Halloween costumes.