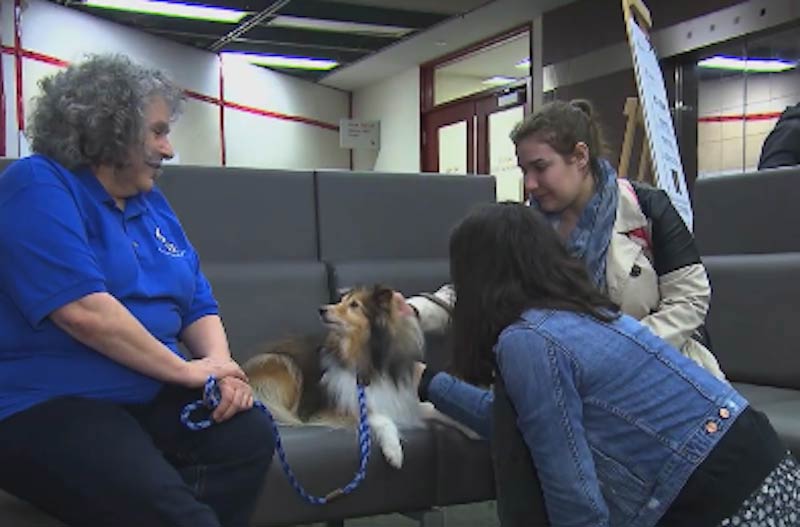 Final exams are SUPER stressful for everyone. To temporarily alleviate the stress of students studying for exams, one University in Montreal hosts a pet therapy dog program.
Brandy the Shetland Sheepdog is one of many therapy dogs that visit the students at Concordia University. Brandy makes it very clear that she loves helping students, and the students love her as well, one claiming he forgot that he even had an exam the next day.
Wishing we had these therapy dogs when we were studying for exams! (But we do get the benefit of having dogs in the workplace, so there's no complaining here.)



Check out Brandy calming the nerves of several students below.


Shetland Sheepdogs are easy to train and extremely intelligent dogs. You can learn more about the breed here, or if you're looking to get a puppy, check out the AKC Marketplace for Shetland Sheepdog puppies.
Related:
Therapy Dogs Help Students De-Stress During Finals Week