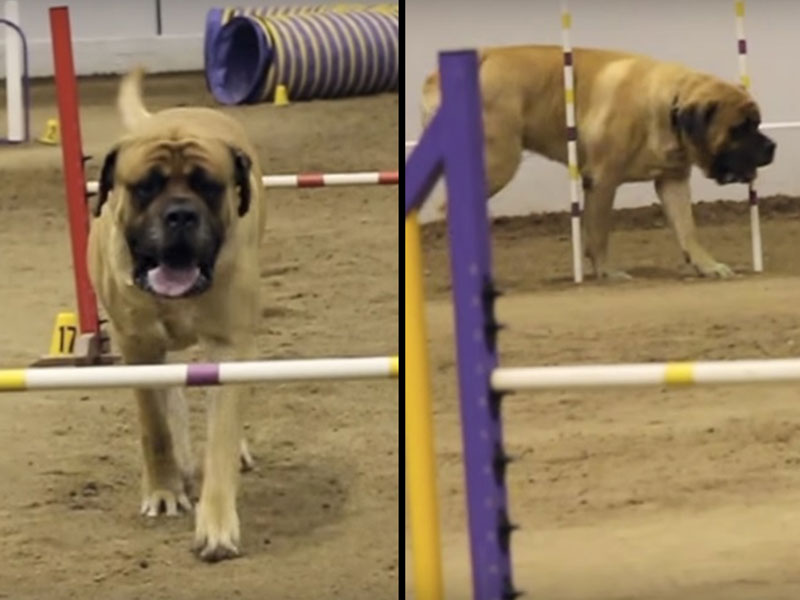 For everyone who finds the gym to be more of a chore than a hobby.
For the people who sign up for a 5K and cross the finish line as it's being shut down.
For the girl who skipped yoga because she isn't as skinny as the other girls in the class.
Meet your canine counterpart: Zeus.
This Mastiff, bred by Shannon and Nick Van Duren and Carrie Klaiber and co-owned by Teresa Christie (handler in video), demonstrated at the Rocky Mountain Cluster Dog Show in Colorado last year that when it comes to agility, speed, size, and even making all the jumps aren't everything.
See him slowly but surely make his way around the ring and keep the memory of it in your back pocket for when you'd really rather keep your tired, life-weary shell of a body on the couch.
If Zeus can do it, you can do it.
Even more inspiring? Zeus (also known as Van D's & Mt. Zion's "Lord Almighty") has a rally title and several agility titles.
If you want to learn more about agility and how you and your dog can get involved, you can do so here.