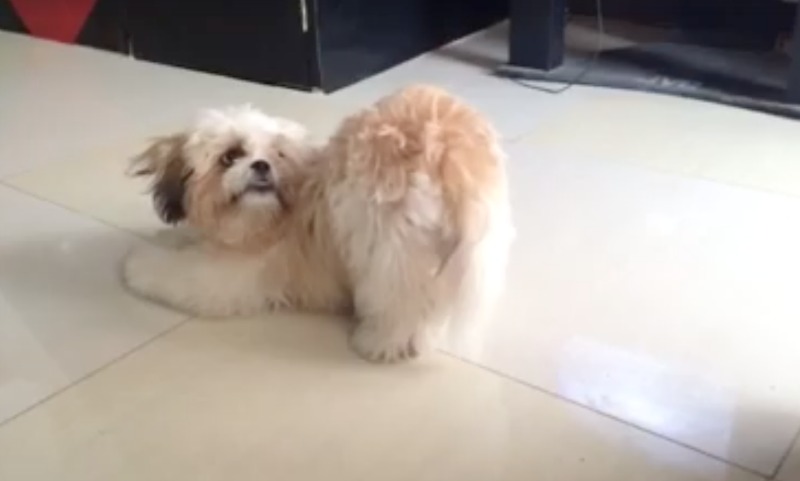 When it comes to receiving treats, dogs get into some pretty impressive stuff. They'll do almost anything for a reward--play dead, spin around in circles…but we've never seen anything quite like this!
Bumble Bee the Shih Tzu gladly shows people his booty if it means a tasty snack will be waiting for him. Check out this adorable (and maybe a little saucy) trick with his owner, below.


Shih Tzus are outgoing, affectionate, and playful. Learn more about the breed here. If you're looking for a new friend, check out the AKC Marketplace for Shih Tzu puppies.
These dogs sure know how to have a good time. For more Shih Tzu cuteness, watch this little guy running through a snow maze! Complete bliss.