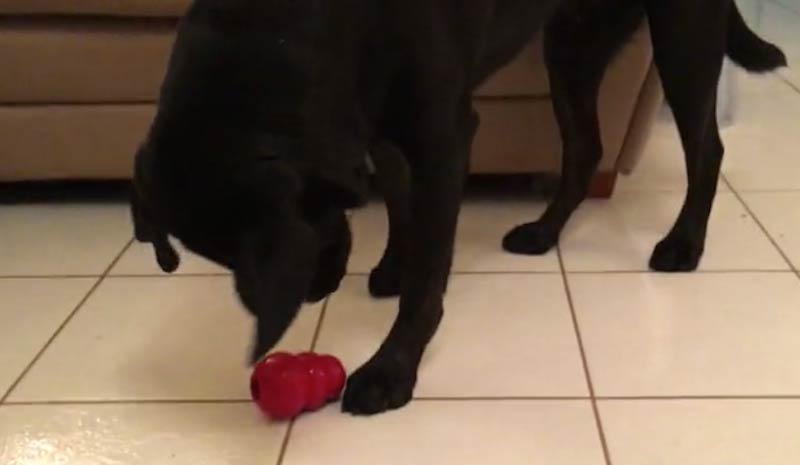 Our canine companions are relatively quiet, "speaking" mainly in situations of heightened emotion or need. To replace the words they lack, our pups' actions tend to speak volumes about their intelligence.
This Labrador Retriever has a blast playing with his Kong toy. At some point, he must've gotten exhausted trying to pin it down and chew out treats, and realized there's a much more efficient way to get them out.
Check out the clever solution below.


Labs have been America's most popular breed for 25 years running, and it's no surprise why. They're the perfect family dog, displaying intelligence and a strong desire to please their owner. Find out more about the breed here.

You can also look for a Labrador Retriever puppy in the AKC Marketplace.