Our passions are what make life worth living. Whether it's our careers, our families, our art— we all that that one thing that brightens our days. For Christine, it's her dog, Lucy.
Lucy is a Doberman Pinscher; a breed known to be alert, fearless, and loyal. After years of wanting a dog, Christine fell in love with the breed while watching Animal Planet, a feature of the large, stately breed with an undeniable soft side.
When Christine learned that the breed was created by a tax collector in Germany who was looking for a dog powerful enough to protect him on the job, yet gentle enough to bring home to his young family, she said, "It just clicked." As a young woman living in an urban environment, she could use the breed's reputation on the street to help her feel safe and still have their sweet nature at home when cuddling on the couch.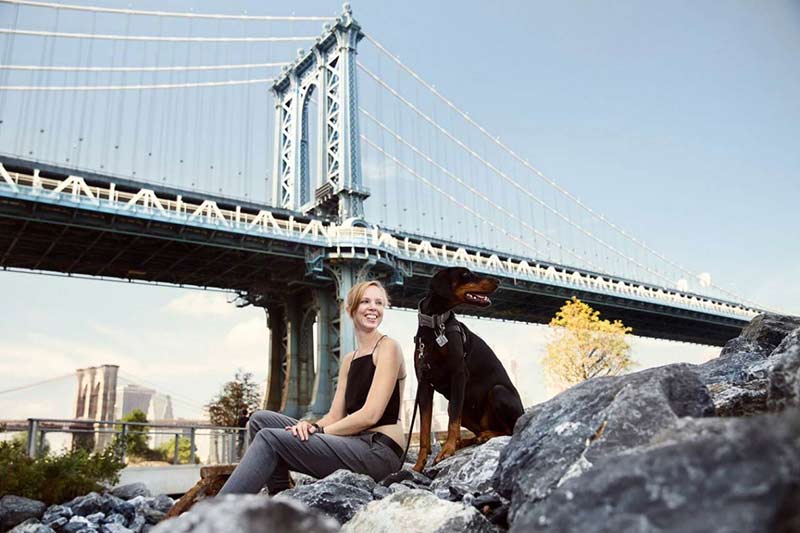 That's when Lucy joined her family. She fit right in, going for long walks, and keeping active. Christine describes Lucy as the one of the most energetic Dobies she has ever met. "I have always said that if one word was needed to describe her, it would be 'intense,'" Christine explained. She continued, "Lucy is beauty in motion. When we play, people stop and watch her run and jump."
Besides a dog, there had been another thing Christine wanted for years and that was a tattoo; however, nothing until Lucy had ever been important enough. She wanted to capture the grace of Lucy's leap and spent years consulting with artists before finding the right one. And when she did, the artist's passion for his work combined with Christine's love for Lucy to create a truly beautiful piece.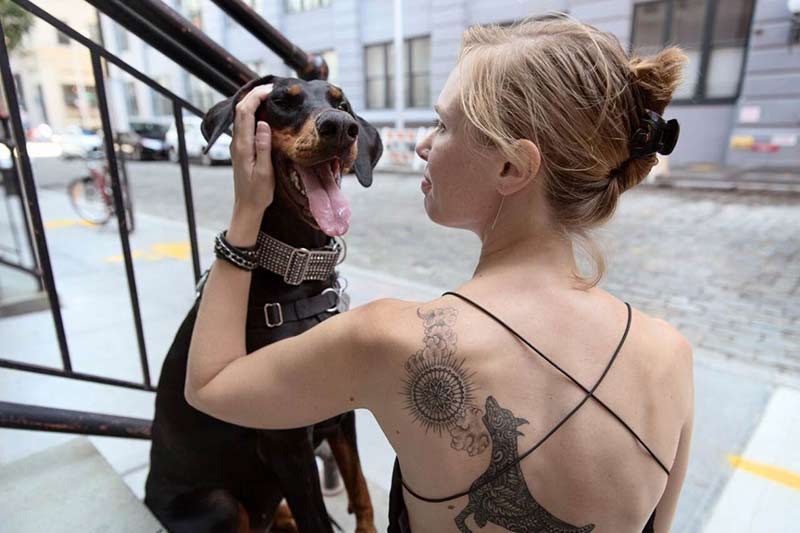 Later, photographer, Ty Foster, who frequently features dogs and tattoos in his work, spent a day with Christine, Lucy, and other members of the Doberman Gang of NYC for a shoot. They were producing a series with Doberman paired with women and children as a part of a continued effort to correct the breed's often unfairly vilified reputation. Ty also did a private shoot with Lucy and Christine to show the artistic beauty as well as the beauty of their relationship.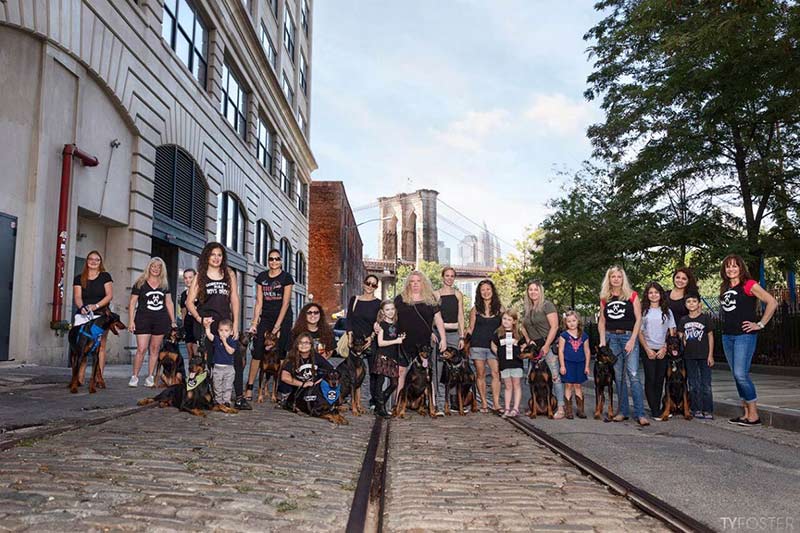 Lucy will now live forever as a tangible part of Christine's identity. She says her tattoo, "is Lucy and what she represents for me."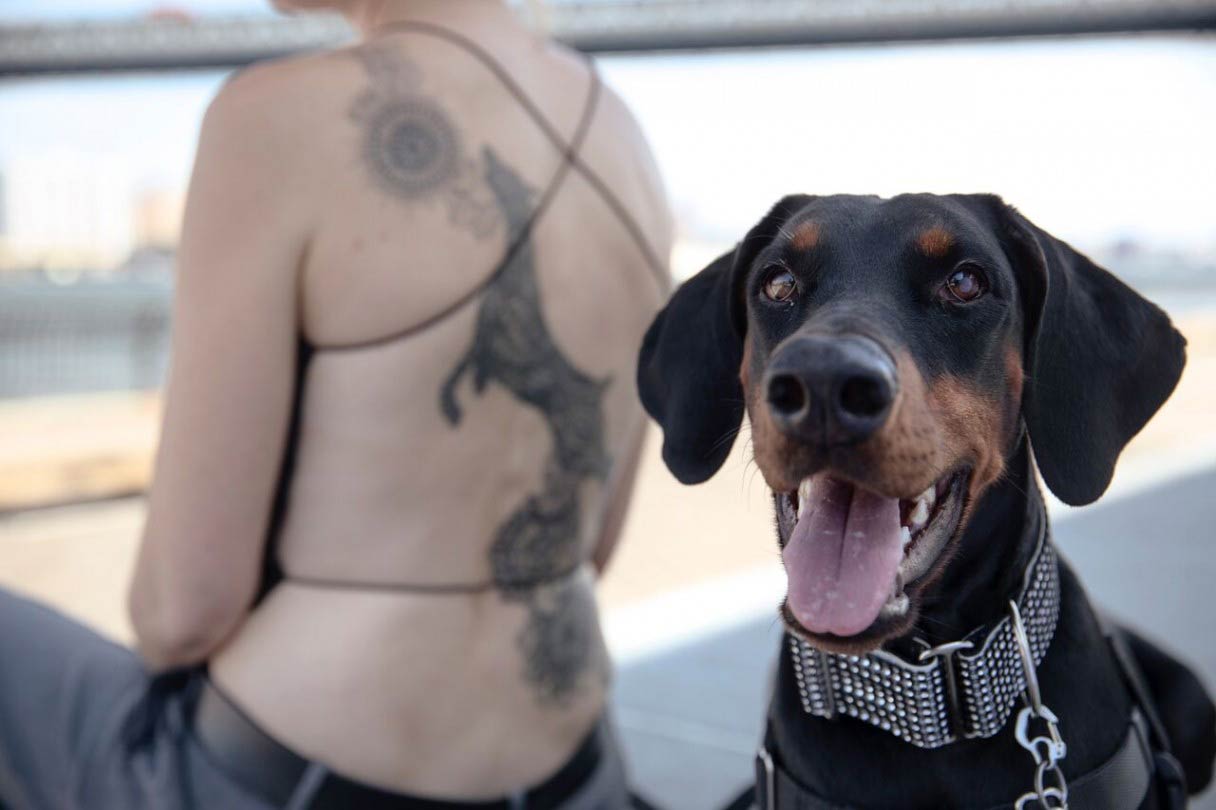 You can see more of Ty's photographs of the pair here: