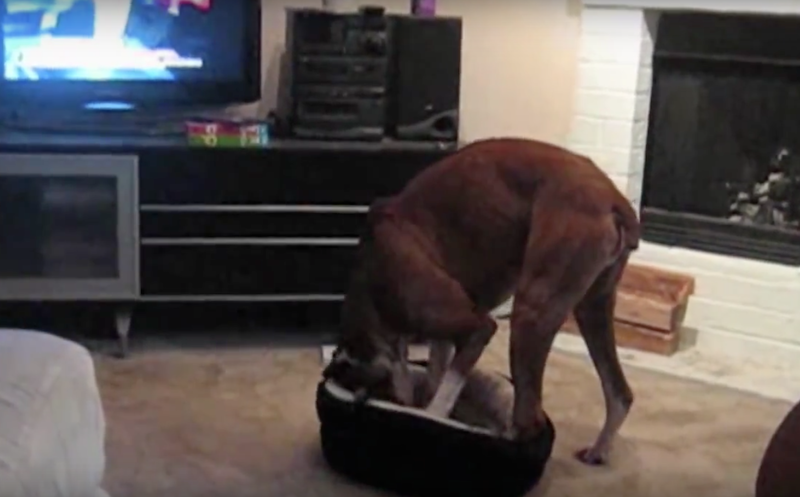 Ever had days when you're so exhausted you could just fall asleep right where you are? So have we. And so has Jack, this Boxer who's settling for a less-than-accommodating bedtime situation.
Luckily he's a good sport, cause when he's ready to catch some zzz's, all he can find is a tiny dog bed! But he takes what he can get and makes it work. Watch the resourceful pup below.


Boxers are fun-loving, bright, and active dogs. You can learn more about them here.
If you're looking for a puppy, check out the AKC Marketplace for Boxer puppies.