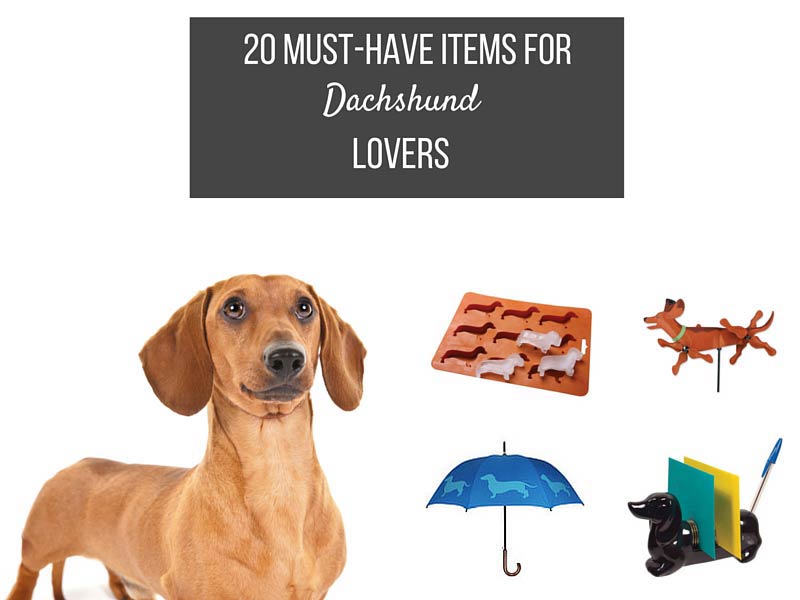 Hot dog, wiener dog, doxie, or Dachshund. Regardless of what you call these adorable pups, finding the right gift for those who love them just got a whole lot easier. These cute dogs wiggled their way into our lives and hearts, and luckily there are plenty of Dachshund gift ideas for every type of Dachshund-lover in your life.

1. Umbrella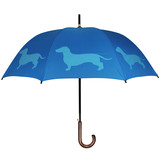 This blue-on-blue umbrella is the perfect accessory for any Dachshund-lover to have for a rainy day.
Yes, snail mail is going out of date, but that doesn't mean a Dachshund letter organizer isn't a great work desk accessory to have regardless.

3. Dish holder
The Dachshund's long back makes for the perfect dish holder, whether it's soap or a piece of jewelry or your vitamins, this little guy will come in handy.

Corn cob holders are the type of utensils you don't think about until you have corn on the cob, but these Dachshund corn cob holders will fit into any Dachshund-lovers kitchen whether there's corn on the cob or not.
5. Address sign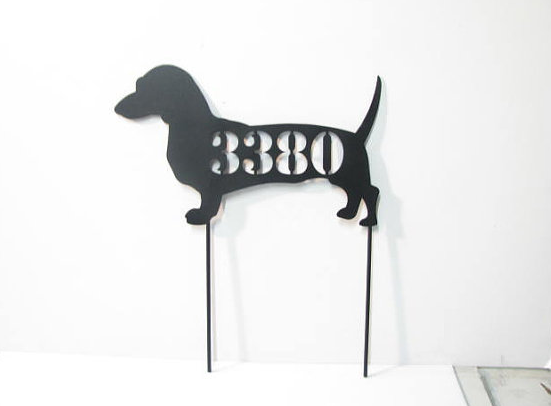 The Dachshund's long back lends itself to being the perfect length to showcase their owner's address on the front lawn.

6. Travel mug
Coffee is a must for most of us, and coffee on the go can be the only logical way to exist sometimes. With this travel mug, you can take your love of Dachshunds on the road with you.

7. Notepad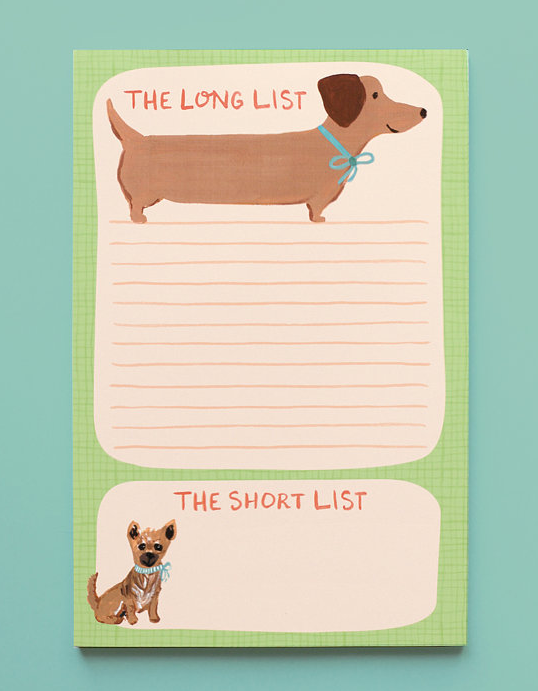 Aptly named the 'long list', this Dachshund notepad is a great accessory to any home that has a Dachshund and a need for more treats.
8. Dice
Perhaps it's time to bring back the age-old game of die, or these Dachshund dice can just be decorative.
9. Coin purse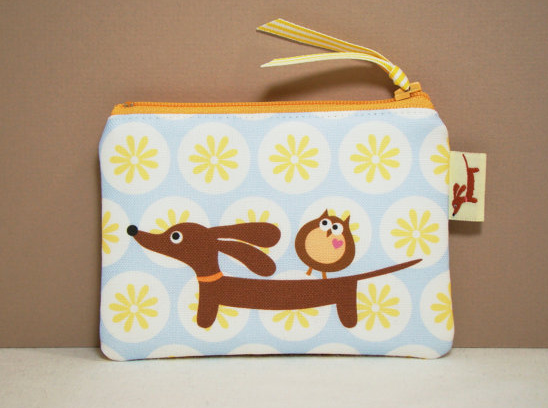 Holding spare coins or doggie bags, to each his own, either way, this coin purse can have many different uses.
10. Tape dispenser
From the dog bone paper clips to the scotch tape holder, this tape dispenser is a must for any home office.
This decorative pillow is a cutesy play on words, but also a great addition to the living room because of it's demure color and ability to blend.
12. Decorative Duvet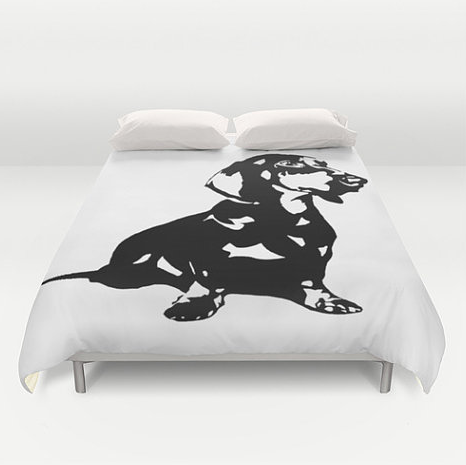 A simple silhouette on a white duvet helps this Dachshund duvet be elegant and classy.
13. Phone Case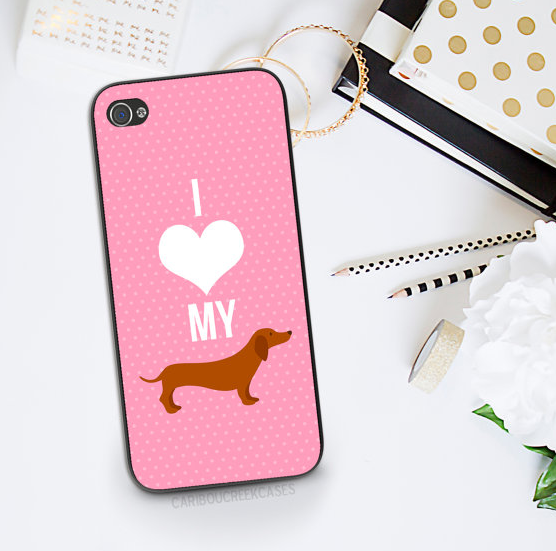 There is absolutely no reason to not show your love of your Dachshund on your phone case.
14. Stair pattern
They have short legs, it stands to reason Dachshunds would need stairs to hop onto the bed. Why not just have a set of stairs patterned after the Dachshund?
15. Ice cube tray
An ice cube mold of the Dachshund? Yes please!!
Simple, low-key, and elegant, this toilet paper holder is perfect for any type of bathroom.
17. Playing Cards

For when you get bored with the same old same old playing cards, pick up a deck of Dachshund cards and deal out a mean game of Go Fish.
18. Wind mill
No one would ever accuse the Dachshund of being 'all legs', but this wind mill is still a cute lawn ornament to have decorate your lawn.

19. Burrow Bed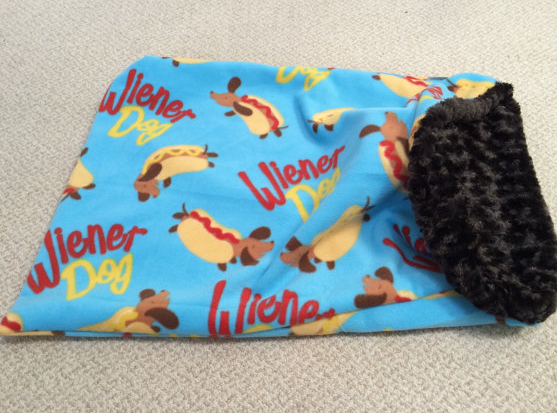 Every dog needs a bed, this burrow bed is perfect for the Dachshund to wriggle on down into and snuggle with you on a cold winter night.
20. Magnet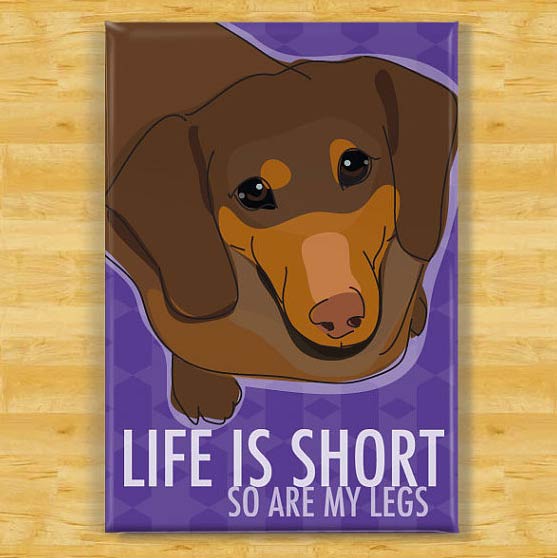 This magnet is a cute little reminder that life is short and we need to do our best while we can, just like the Dachshund does with his little legs.