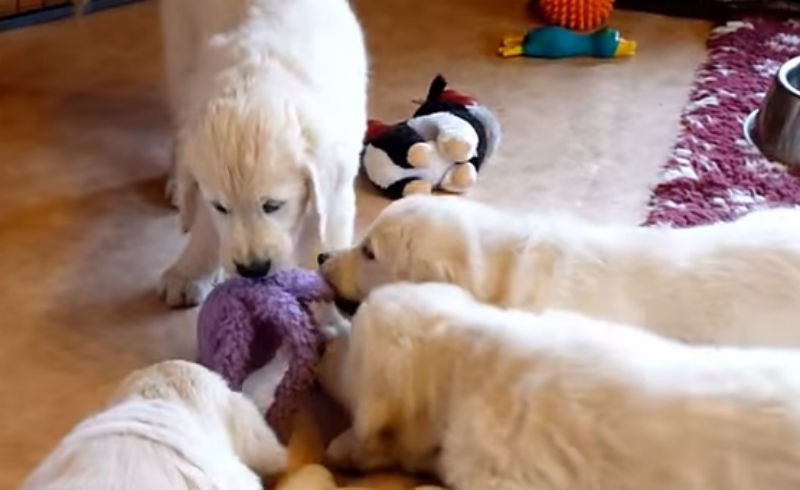 Few things are cuter than a bundle of puppies playing with toys. And not only are they cute--they're creative, too. They sure know how to make a day of them!

1. Want to see what happiness looks like? Check out those tails. These little buddies are being propelled through a turf wonderland of stuffed animals.

via YouTube
2. This Pug sure is having a good time playing with his plush friend, though he obviously doesn't realize that the fun would triple if he'd actually touch it. But hey, whatever works.
3. This one knows just how perfect his pom-pom rope is. I mean, how could he not? He's so convincing that we'd probably try to run away and keep it all to ourselves, too.
4. This puppy is killing it when it comes to free time. He's the ultimate multi-tasker, playing fetch while playing dead at the same time!
5. A stuffed octopus really seems to be the way to go--no sharing necessary. How cute are these Golden puppies, each with its own tentacle?

via YouTube
6. This Dachshund is beside himself with his new mechanical playmate. Well, either that, or he's trying to make someone envy his limitless mobility.



All of these puppies are insanely adorable. If you're looking for a new puppy, check out the AKC Marketplace.