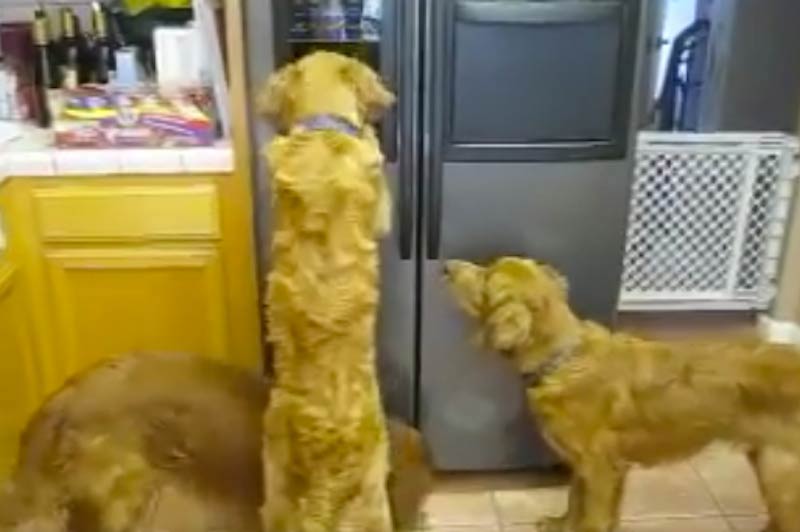 Scenario: It's a hot and humid summer day. The only thing you'd like is a refreshing glass of icy cold water. You grab a glass and trot to the fridge, feeling overheated and sluggish, placing the glass under the ice maker to load your glass full of the cool cubes. But wait. There's no ice...



We'd imagine that's how the owner of these 3 adorable Golden Retrievers occasionally feels. With these ice cube-lovers all taking turns at the fridge, their owner is willingly last in line, and she makes it very clear that there's never any ice to be had.



All we can say is that this woman has three adorably curious pups, and these pups have one loving owner. Check out the Golden ice-thieves below.




Golden Retrievers are very intelligent, strong dogs, and they're good at anything they put their mind to (need we point out the obvious?). Learn more about America's Most Popular Breed here.
If you're looking for a puppy, check out the AKC Marketplace for Golden Retriever Puppies.