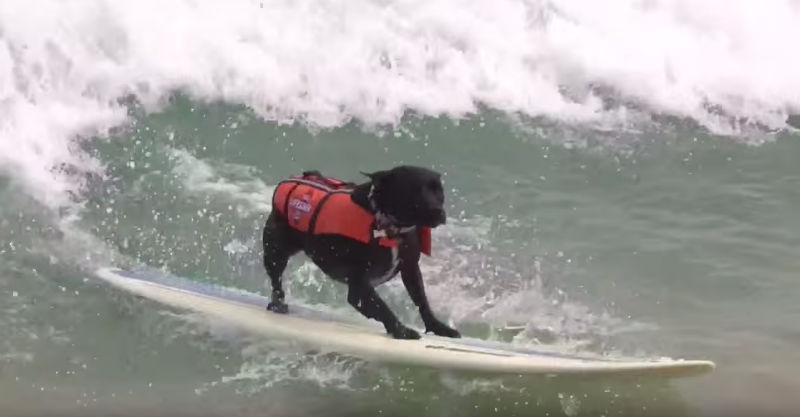 For this three-year-old Staffordshire Bull Terrier named Ash, life isn't just a day at the beach. Instead of just relaxing and catching rays, Ash rides the waves and has become a local celebrity at Cronulla Beach near Sydney, Australia.
Ash loves the water and surfing with her owner, Paul Novotny. After watching Novotny and his kids in the waves, Ash tried out surfing and now she hangs 10 whenever possible, he told the Daily Mail.
And although the dog hates to sit out in the sand, safety is a No. 1 priority for Novotny and his family. Ash wears a special life jacket and isn't allowed out in the surf unless her owner can stand and accompany her.
Ash, the surfing dog has created quite a spectacle on the local beach. Novotny says there are always people taking pictures and videos and cheering when Ash slides onto the sand.
Take a look at Ash's rad moves in the video below:
The Staffordshire Bull Terrier is a breed that is brave, tenacious, and clever. If you think this is the breed for you, check out Staffordshire Bull Terrier puppies on the AKC Marketplace.