Shoe manufacturer Tieks by Gavrieli is known for having "reinvented" a classic old design—the ballet flat. Forbes mentioned the company in its list of "25 Most Creative Consumer and Retail Brands," saying that it was "making a splash in the footwear world by offering a shoe that is comfortable, fashionable, and handcrafted with care."
Now, the slipper maker is taking the same approach to shoe company mascots, following in the paw prints of Hush Puppies Basset Hound and Buster Brown and Tige (see video).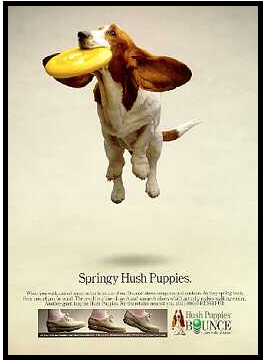 Tieks has updated the idea for digital age with a social media campaign called Show Us Your Paws. They have invited their customers to post pictures of their furry friends (mostly dogs, but a few cats and bunnies and one hedgehog) next to their flats.
A yellow Labrador Retriever gazes up at the camera held by a woman in jeans and bright green Tieks. A Pomeranian's owner photographs her dog, her aqua shoes, and her hand holding a bouquet of flowers. There's a black pair with a fawn Pug and pumpkin. A Collie poses beside shiny maroon shoes, and chocolate Lab rests his chin on a foot in a red one.
Some of the women appeared to try to match or at least color-coordinate their shoes and their dogs. That may explain one photo of a pure black French Bulldog, looking up from a ring of six pairs of Tieks in colors ranging from beige to a blue and purple multicolored print. Black, after all, goes with everything.
Related Stories:
Why Does My Dog Bring a Shoe While Greeting Me
First Dog Show: What Not to Wear
Learn what kinds of commands you'll need to teach your dog to pose for pictures with the AKC Canine Good Citizen program and Good Dog Helpline.