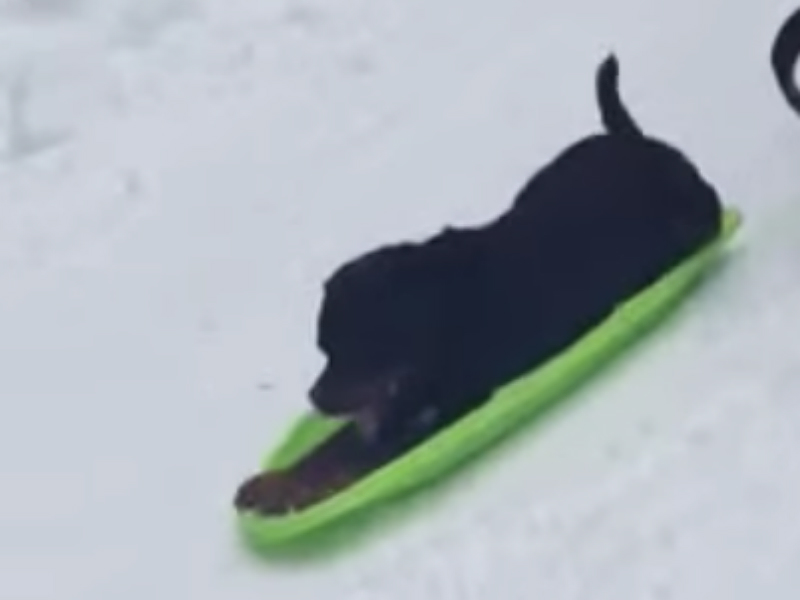 It's almost that time of year! Time for snow, winter boots, and of course, sledding. It might not be your first thought to bring your canine companion to the sled hill, but this Rottweiler suggests maybe it should be.
Watch as he jumps in the sled on his own, slides down the hill, and then carries the sled back to the top.




Wow! Captain barely needs any help from his owner, he can pretty much sled all on his own.
Are you as excited about winter as Captain the Rottweiler? Well, if you are (and even if you aren't, this might help!), check out our Rottweiler specific products and holiday gift guides in the AKC Shop!
And for more Rottie adorableness, check out these 80 seconds of puppy bliss.




Awwwww! They're so precious!
Looking for a pup to add to your family? Check out Rottweiler puppies on AKC Marketplace.