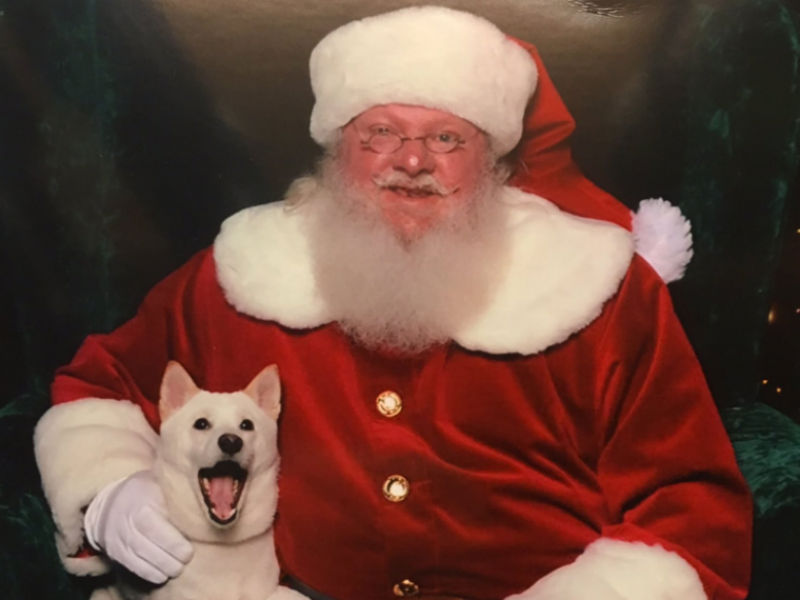 Kya the Shiba Inu has a favorite toy, a little stuffed Santa. So when Kya's owners, siblings John and Angelina Montaldo, found out their local mall was offering pet photoshoots with Santa, they knew they had to go.
The pair took Kya to have her picture taken with Santa, and really her face just says it all.


How absolutely adorable is that photo? We don't think we've ever seen anyone so excited to sit with Santa. This is pure joy.
"When she first saw him she was really excited, and when we put her next to him she was calm and looking at him like she was amazed," John Montaldo told the Huffington Post.
Since Montaldo shared the photo on Twitter, it has gone viral, and with good reason. Who doesn't need a little holiday cheer in their life?


You can see more of Kya on her Instagram here!
And of course this whole ordeal has us reminiscing about the Golden Retriever who also met his favorite toy "come to life" in the spirit of Halloween, last month.


Happy dogs are just the best.
Have you gotten into the holiday spirit yet? Well we've got just the thing to make you as happy as Kya meeting Santa! Check out our holiday gift guides for small dogs, big dogs, active dogs, and mellow dogs.